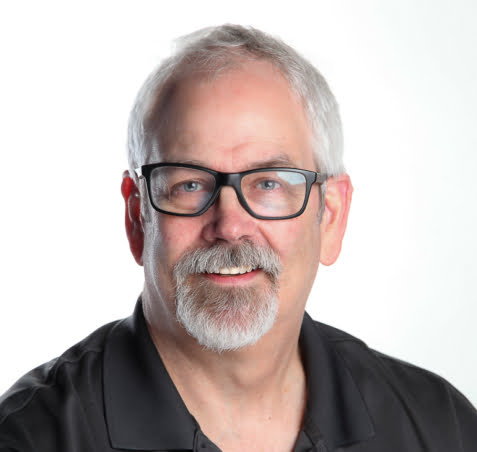 Schedule A Call
Why You Should Hire Me As Your Coach
In 1970, the thought of having an outside coach to help you develop your business was unthinkable.
By 1990, if you sought out a coach, more than likely, termination was around the corner. So coaching was a last-ditch effort to save your butt.
But something was happening. The most progressive companies at the highest levels quietly worked with experts to boost their performance. But, unfortunately, they weren't publicizing it.
Today, utilizing a coach to maximize your top performance is a popular choice.
Why is that?
Simple. Most business leaders are too consumed by grueling hours trying to keep the train on track. Using a coach to inject new ideas and solutions is an economical way to solve problems faster.
One of the advantages of using a coach like Marshall Atkinson is that he is at the forefront of change in the decorated apparel industry. As a result, Marshall can be an excellent resource for making practical changes to your business. Because he speaks with hundreds of shop owners, supply chain executives, manufacturers, and even outside-the-industry experts.
Here's a list of the ten most popular shop improvement ideas that Marshall Atkinson can guide you through:
Workflow efficiency and effectiveness
Production scheduling
Increasing throughput and speed
Cost optimization and increased profits
Employee training, development, and motivation
Shop best practices and process improvements
Sustainability
Strategic business planning
Marketing planning and execution
Getting to the "next level" in your business journey
Marshall Atkinson has been in the decorated apparel industry since 1993. He has been an art director, Vice President of Operations, and Chief Operating Officer. He's served on industry advisory boards and boards of directors. Marshall has written hundreds of blog articles, articles for industry magazines, and several best-selling books and has created thousands of hours of video content.
He is the host of the Jerzees YouTube show, "Adventures in Apparel Decorating."  Marshall also has one of the most listened-to podcasts in the industry, "Success Stories with Marshall Atkinson," that is sponsored by S&S Activewear.
He hosts the popular live show, "Q&A with Alan & Marshall," with Alan Howe every Friday. This show is focused on live questions and answers.
In 2018, Marshall co-founded Shirt Lab with industry entrepreneur Tom Rauen which is dedicated to elevating the industry with sales, marketing, and operational education. In 2020, Shirt Lab expanded to offering a mastermind group, Shirt Lab Tribe.
Let's see if any of these sound familiar to you. I've ranked the most sought-after advice from me into four categories:
Developing
Efficiency
&
Speed
Is your shop operating to it's fullest potential? Facts may not be clear, or you might have a gut feeling that you should be doing better. I can help increase your efficiency, productivity and bottom line profit.
Employee
Transitioning
or
Motivation
Lots of shops are on a great path for building their business. Yet, some get stuck at the thought of promoting or hiring a manager. Or, they have active leadership that needs some help and direction to be more effective. My role is in facilitating that transition and providing a speedier direction.
Shop
Owner
Sounding
Board
For a good number of my clients, they need someone to discuss issues that come up in running a modern day shop. Talking things through gives them clarity. This comes with using an outside coach that has been down that path you are currently climbing.
Addressing
Bad
Employee
Behavior
Believe it or not, this is an all too frequent discussion I have with my clients. Someone on their staff isn't working out or is disrupting their business. They seek my advice to help. You can too. I also provide motivational support to help make your staff more effective. Why wait until there is a problem to take charge?