As we are all wondering how to use ChatGPT the best way, I came across a great tip. You can use it for sales negotiation practice. This is for either yourself or your sales team.
It's ridiculously easy to do, and it works like a charm. Copy and paste this prompt into ChatGPT to get started:
ChatGPT Sales Trainer Prompt
"I want to do deliberate practice about how to conduct negotiations. You will be my negotiation teacher. You will simulate a detailed scenario in which I have to engage in a negotiation to teach me how to sell on value and not price. You will fill the role of the customer; I will fill the role of the sales professional for my business.
You will ask for my response in each scenario step and wait until you receive it. After getting my response, you will respond in character, trying to make sure to focus on the learning objective. When I say Give me a Grade, you will grade my response so far and give me detailed feedback about what to do better using the science of negotiation.
To start, you will say Ready and wait for me. When I say go, you will start the negotiation. You will pretend to be a customer wanting to get some custom apparel made for you. This could be screenprinted, digitally printed, or embroidered. You will make up the purpose for the order, quantity, type of shirt, and type of decoration. You can ask questions for anything you don't understand.
Describe the scenario afterward; speak in the character's role until I say grade. Remember to wait for me to reply in each round. Don't expect me to make up details outside the scenario. After the grade, give specific items to work on to get better."
Try It Out
Of course, you can edit the above prompt to work for your situation or business. Don't do embroidery? Take that out. Sell promotional products? Add that in.
Your job here is to make this a tool for you and your sales team to role-play and learn from. Tailor the ChatGPT prompt, so it closely aligns with what you do every day.
Below is an actual transcript from one that I did using this scenario.
Negotiation Simulation: Sell on Value
Me:
(Prompt as written from above)
ChatGPT:
Ready. Please go ahead and start the negotiation scenario.
Me:
Hello, how can I help you today?
ChatGPT:
Hi there, I'm looking to get some custom apparel made for a charity event I'm organizing. We'll need 100 t-shirts with our event logo on them. The shirts should be good quality, comfortable, and we'd prefer a dark color to make the logo stand out. Can you provide me with a quote for this order?
Me:
Sure, how are you using the shirts?
ChatGPT:
We'll be using these shirts as part of our charity run event. Participants will wear them during the run, so they need to be comfortable for physical activity and durable enough to last. What's the best price you can offer for 100 high-quality t-shirts with our logo printed on them?
Me:
So the participants for the run will be wearing them? That sounds like you want something athletic and dri-fit with moisture-wicking capabilities. Is the comfort of your participants important to you?
ChatGPT:
Yes, participant comfort is definitely important to us. We want them to have a great experience during the run, so something athletic and moisture-wicking would be ideal. We're willing to invest a bit more in quality to ensure our participants are comfortable and satisfied with the shirts. What options do you have that would meet these criteria, and how would that affect the price?
Me:
For most of our event racing clients, we suggest the Paragon 200. This is our most popular shirt for this, and you aren't paying for a brand name like Nike or Under Armor. Here's the link – https://www.ssactivewear.com/p/paragon/200
ChatGPT:
Thank you for the suggestion. The Paragon 200 seems like a good choice for our event. We'd like the t-shirts in a dark color to make the logo stand out. Black or navy would be our preference. Can you provide a quote for 100 of these shirts in either of those colors, including the cost of the logo printing?
Me:
The Paragon 200 is a good choice. Are you providing the artwork for this order, or is that something you'd like us to create for you?

ChatGPT:
We already have the artwork for the logo, so there's no need for you to create it. We can provide you with the logo file. Could you please include the cost of printing our logo on the shirts in the quote you provide?
Me:
How many colors is the art, and do you require a Pantone color match? If so, what are the colors?
ChatGPT:
The artwork for our logo is in two colors: white and green. We would prefer a Pantone color match to ensure the colors are accurate. The Pantone colors for our logo are Pantone 354 C for the green and white for the white part. Can you accommodate this Pantone color match for the printing?
Me:
Of course. So, let me repeat the instructions, you want a total of 100 Paragon 200 performance t-shirts in Navy with a full front print of your own artwork in white and PMS 354 Green. Is that correct?
ChatGPT:
Yes, that's correct. We're looking for 100 Paragon 200 performance t-shirts in navy with a full front print of our artwork in white and Pantone 354 Green. Could you please provide the total cost for this order, including any setup fees or additional charges?
Me:
What is the turn-time for this? Are you picking it up or are we shipping it to you?
ChatGPT:
Our charity event is scheduled in six weeks, so we'd need the shirts delivered at least a week before the event. Could you please confirm if you can meet that timeframe? Additionally, we would prefer to have the shirts shipped to our event location. Can you provide a shipping estimate as well?
Me:
Can you provide me with a zip code to ship this order to? I need to calculate the freight.
ChatGPT:
Certainly, you can ship the order to zip code 12345. Please calculate the freight cost accordingly.
Me:
Gotcha. Are there any youth or sizes above XL on the order?
ChatGPT:
No, we only need adult sizes ranging from Small to Extra Large for this order.
Me:
Okay, this comes out to $16.81 per shirt, everything included.
ChatGPT:
Thank you for providing the quote. $16.81 per shirt, including everything, sounds reasonable to us. We'd like to go ahead and place the order for 100 Paragon 200 performance t-shirts in navy with the full front print of our artwork in white and Pantone 354 Green. Please proceed with the order, and we'll provide you with the logo file for printing.
Me:
Please grade me.
ChatGPT:
Great job! You conducted the negotiation effectively by focusing on value rather than price. Here's your grade and some feedback:
Grade: A
Feedback:
Active Listening: You did a good job of actively listening to the customer's needs and preferences. This allowed you to align your product recommendation with their requirements effectively.
Value-Centric Approach: You consistently emphasized the importance of participant comfort and quality, which justified the potential higher cost. This is a key aspect of selling on value rather than price.
Articulating Requirements: You clearly communicated your requirements, such as the type of shirt, color, logo details, and Pantone color match. This clarity helps in ensuring there are no misunderstandings.
Professionalism: Your tone and approach were professional throughout the negotiation, which builds trust and confidence with the customer.
Negotiating Timelines and Shipping: You successfully negotiated the delivery timeframe and shipping preferences, which are important aspects of the deal.
Overall, your negotiation skills in this scenario were excellent. To further improve, consider exploring more options and alternatives that could potentially provide even more value to the customer while maintaining profitability for your business. Keep up the good work!
Conclusion
I thought this was amazing. I tried this same approach with a few consulting clients this week, and each time, ChatGPT requested different scenarios.
Looking back as I put this blog together, I realized I didn't try to upsell ChatGPT, and it didn't notice. Therefore, I would probably modify the prompt to include this phrase: "Please rate me on my ability to suggest ways to give the client a better experience, upsell the client on more or different products, or provide expectations on the next steps in the process."
Try this and see what you think!
---
"To me, job titles don't matter. Everyone is in sales. It's the only way we stay in business." – Harvey Mackay
"In sales, a referral is the key to the door of resistance." – Bo Bennett
"Great salespeople are relationship builders who provide value and help their customers win." – Jeffrey Gitomer
---
Help Support This Blog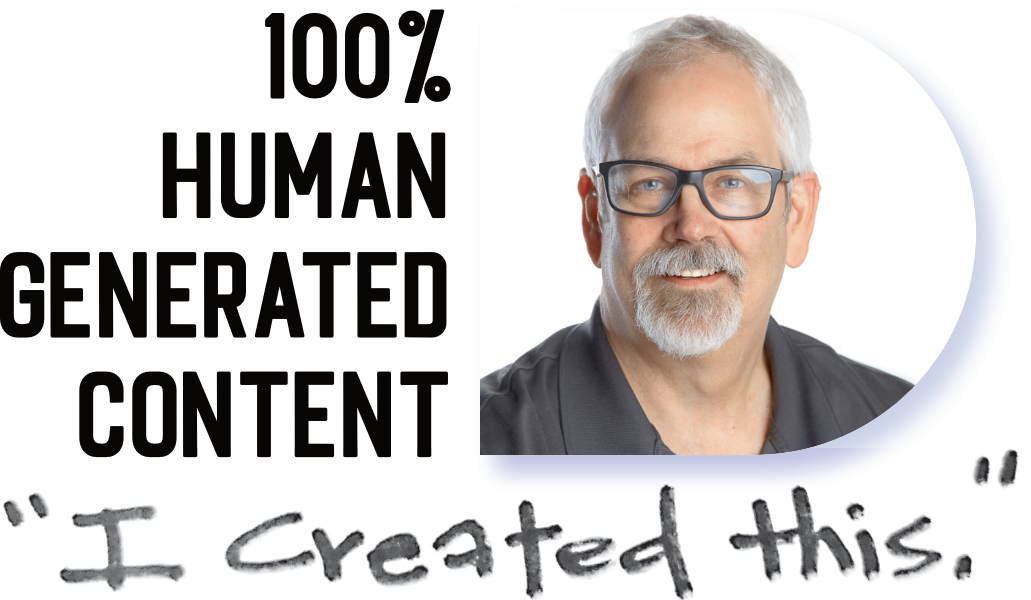 While I may be goofing around with AI for some projects, this blog and its contents have been created by me, Marshall Atkinson. I occasionally use AI tools such as Midjourney or OpenAI. Tools are meant to be used, and as a human being, I can control them.
Why am I writing this? To remind you, dear reader, these words are backed by a real person. With experience, flaws, successes, and failures… That's where growth and learning happen. By putting in the work.
If you are reading this and it is not on my website, it has been stolen without my permission by some autobot. Please report this to me and/or publicly out the website that hijacked it. And if you are trying to copy and use it without my permission, you are stealing. Didn't your mama teach you better?
If you like this blog and would like to support it, you can:
Share this blog on your social media.
Leave a comment! Engagement is fun.
Subscribe to the Success Stories podcast.
Watch and like an episode on the Jerzees Adventures in Apparel Decorating YouTube series.
Get signed up for the new Production Tracker app.
Subscribe to the Midjourney Elevating Print Creativity Newsletter
Follow the Midjourney Experience YouTube channel.
Also, my basic elevator pitch to you is that I help with "Clarifying effective change." If you are dissatisfied with your business's current results, maybe I can help.
Please schedule a discovery call here if you want to learn more.
Thanks!