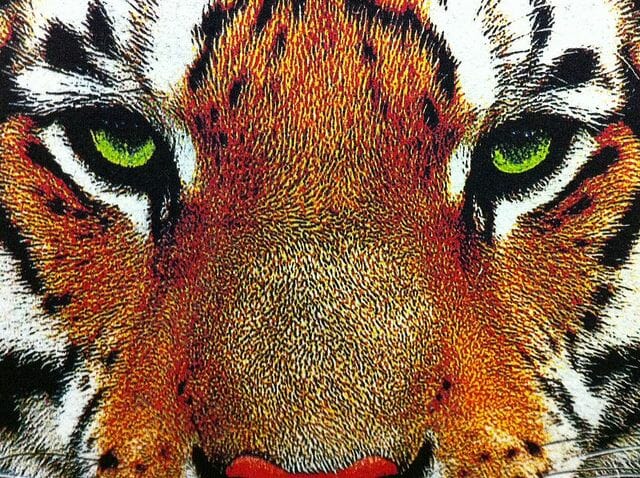 I've been thinking a lot lately about what makes one shop a huge success, while others with the same equipment struggle and remain just mediocre. There are certain factors that just will just propel one shop above another in the industry food chain, and if you stop to think about them they are fairly obvious. Hopefully some of these traits remind you of your shop.
1. Relentless Need for Continuous Improvement. The best shops don't just rest on their laurels, and they are constantly trying out different ideas to get better. They aren't afraid to fail. Getting their hands dirty while learning something new and stretching the limits of the capabilities for the shop is one of the main drivers for their success. When does this happen? All the time. When they are really busy. At night or the weekends. Sometimes in the early morning hours before anyone else gets their first cup of coffee. They don't wait until "the right time", they just do it. These folks are the ones that scour trade shows, the internet, their supply chain, and other decorators for tips, tricks, and the newest way to do something. For them, "just good enough" is tantamount to failure.
2. Not Afraid to Ask for Help. Maybe they just landed a huge order and need to farm out half of it. Or maybe they want to learn how to sew or print with a new technique. Successful shops aren't shy about finding people that can help them reach their goals. Whether it is sharing the work load, or teaching them something new; these owners will call in the big guns when needed. I know you've heard this before: "There's no such thing as a stupid question". Success and growth are both tied to finding the right answers. If you are afraid to ask the question because you are embarrassed for anyone to think you don't know something, you'll never find the answer. Check your pride at the door and ask!
3. Hire and Retain the Top Talent. The best shops have the best people working for them. After all, the shirts don't decorate themselves. The big question I get asked constantly is how to find these talented people in the first place? Most of the time, the talent will come to you if your shop has a good reputation. This is a relatively small industry, so if you don't treat your staff well, word gets around. It's the same story if you run a good shop…great people will flock to you if they hear you are a great employer and have a positive reputation. If you are starting out, or geographically struggling with the talent pool you may have to "grow your own" to fill your needs. Look to hire people that possess a rock solid foundation of attitude and character. "Hire for attitude, train for skill". If you are doing it right, your staff will be there five, ten or twenty years down the road.
4. Are Known for One Thing. Legendary shops are all known for at least one thing. The one thing though is always different from shop to shop. It could be simulated process printing, or quick turns on embroidery, or retail fulfillment, or quality printing, or incredible artwork, or serving one particular market niche. They dominate with this one thing. Sure they do other business, but their core work revolves around the one thing that they have built their reputation upon and mastered. Think about your business. Do you have a legendary reputation in the industry that others point to and want to emulate? Why not? What can you do that will not only set yourself apart from your competition, but make you the unparalleled leader? What are you willing to do to get that status? Have you discovered your one thing yet?
5. Understand the Importance of Organization and Efficiency. The best shops all operate with focus. They have worked out procedures, workflow and internal rules on how to do everything. They don't just make it up as they go along, but put a lot of thought behind every step in the operation. They insist on excellence. When you tour their shop, you will see everything neatly arranged, the shop clean, and staff busily working without much wasted motion. This doesn't happen by accident. Just where to put a shelf or a table, all the way up to staging goods and placing machinery is hotly debated and scrutinized. On the shop floor, prime real estate is by the equipment with nothing superfluous in the way. Work orders all have the correct and complete information to process the job. Staff is trained on how to do the work, and to make it easy for the next guy. Success is based on teamwork, precision and timing.
6. Have Incredible Customer Service and Sales Teams. Their mechanism for doing it the right way all stems from building the business by understanding the "voice of the customer". Clients love them because they make it easy by eliminating road blocks, anticipating problems, and thinking things through. Being proactive and solving your customers problems goes a long way towards constructing a stable of loyal clients that not only send you business week in and week out, but rave about you and find you new customers. This doesn't happen overnight. It happens after consistently hitting home runs for them and making it look easy, when in fact it's not. It's staying all night printing that job that has to go, or coming in and giving up the weekend so that the big 20,000 stitch embroidery job can ship on Monday. Whatever it takes. When your entire team thinks this way, you win.
7. They Network with the Best. Shops that are rocketing to the top in the industry all network with other shops constantly. They are not on an island, but work to share information, best practices, horror stories, and a bunch of fun tidbits about how to succeed. This is both online with industry forums and groups, and at trade shows, panel discussions, meet-ups, and social groups. This isn't limited to industry events either, but also Chamber of Commerce groups, board of directors for philanthropies, leadership opportunities, and other business gatherings. It is participation in these groups that often foster new ideas, creative direction, partnerships or opportunities that just don't happen if you are constantly just sitting behind your computer screen at your desk. Want to grow? Get out of your shell and open up and be human. Interact and talk. One of my favorite phrases I learned in college was "Your best friend is only a handshake away". All you have to say is "Hi, I'm…….nice to meet you."
8. They Expect Excellence Every Day. Mediocrity isn't even on the radar. Average isn't tolerated. When things go wrong (and they sometimes do), great shops will put on their Sherlock Holmes hat and dig in to find out not only what happened, but how to prevent it from occurring again. Think about things in your shop. Are you tolerating someone or something "just because"? Maybe you haven't gotten around to fixing something, or are putting up with an employee's attitude because you don't know quite what to do about it. For top shops, that mentality doesn't exist as they see things differently. Have a proactive approach, and try to anticipate challenges. If that doesn't work, get on top of solving the problem immediately.
9. Set Clear Expectations. There's no ambiguity. Everyone from customers to employees has a crystal clear understanding of what is going to happen, when and how it should look. This is driven by the shop culture that is built and nurtured by the owners of the company, and grown every day in how the shop's management handles their day to day business. This is found in every detail on how the shop operates. For staff, from the moment they are hired, they are held to a high standard with exacting expectations on behavior, work ethic, attendance, compensation, and performance. This is spelled out distinctly in an employee handbook, but reinforced every day in how the shop operates and in performance reviews. For customers, they can expect the same level of focused attention as there are numerous branded forms, marketing materials, helpful FAQs, and interaction with staff that drives this behavior home. Building these expectations and making them come true is constant work, but extremely important to long term success.
10. They Aren't The Cheapest. That's right. As we all know, there is always someone out there that will do it cheaper. The best shops in the apparel decorating industry all have one thing in common, and that is that they know what it costs to operate their business, and how much money they should charge to make the profit they want. Have you ever heard or seen other shops use someone else's price list? For the top shops in our industry that is ridiculous, and usually the mark of someone operating out of ignorance. Being competitive is one thing. Low-balling pricing just to get the work is another. Want to succeed long term? Build your business and have it based on finding work that doesn't revolve around price. Bring value to your customers. Give them something that they can't get anywhere else.
So, do you recognize your shop in the list above? Think about the shops that you want to emulate. What traits do you see that you could use to beef up your company? If you were to use this list as a discussion point in your next staff meeting what do you think your employees would say? Are you missing something? If you need help with your shop challenges, shoot me an e-mail at matkinson4804@gmail.com and let's discuss how I can help drive the success you want.