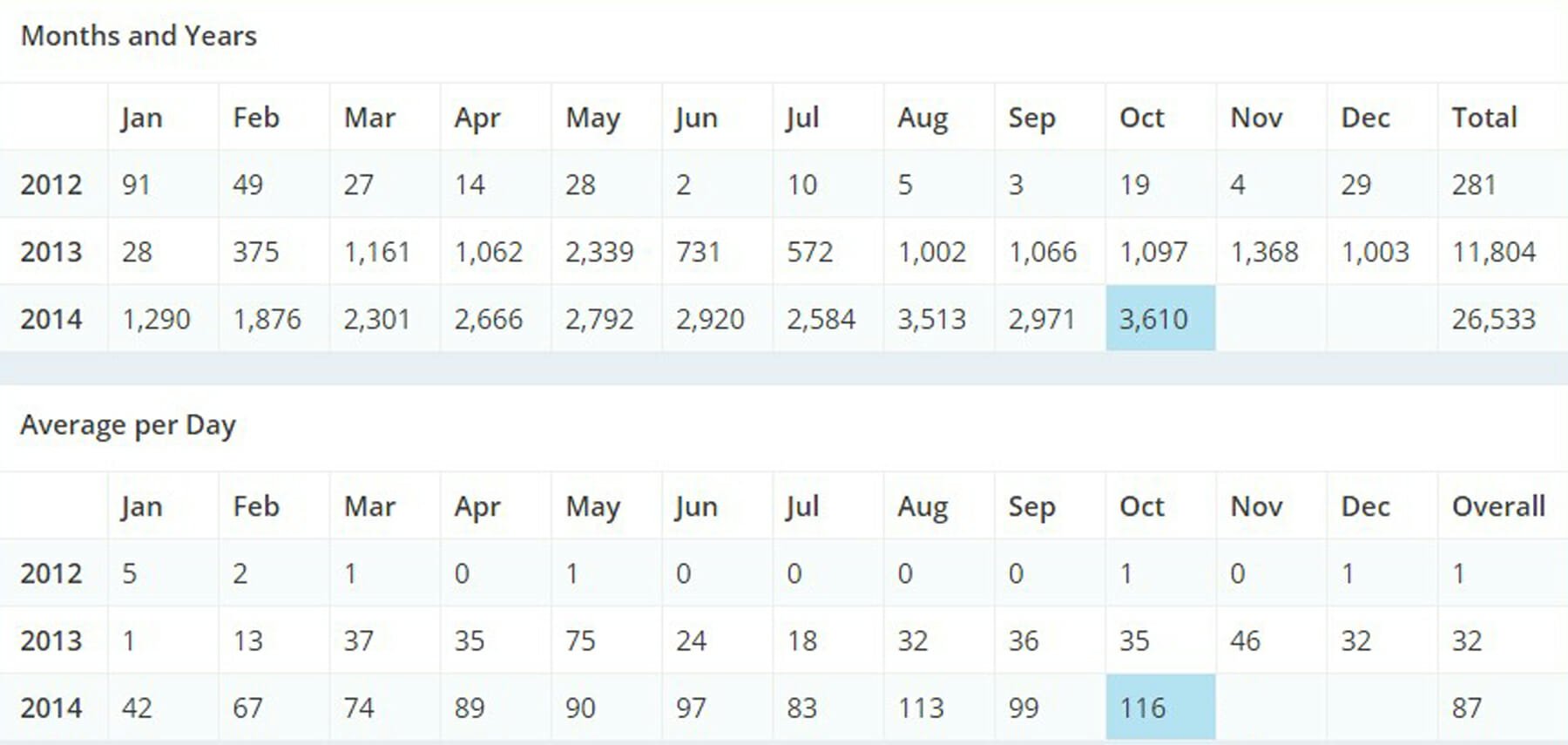 In my mind's eye I really have never viewed myself as much of a writer.  In fact, I still don't.  Despite penning a crazy amount of work for trade magazines, other shops websites, and of course this blog…I still don't ever know what to say.  I think that's the fundamental reason why a lot of apparel decorators haven't considered starting a blog for their shop's website.  It just looks like too much work, and they are scared of looking unprofessional.  Hell, to some degree it even feels like a test.  If there's anything that we don't need to cram in our day is a pile of homework and a test.  Right?
Wrong.  A blog can be a great tool for your shop's website to direct traffic and give you a leg up on the competition.  It can position you as a subject matter expert.  A regular writing cycle, some good content, and some social media marketing can help build your audience.  It just takes some time and effort.  Below are some reasons why a blog will help your business, followed by some tips I use to find content and create my articles.
Search Engine Benefits. Want to drive more traffic to your website?  Want to position your shop at the top of search engine results?  Regularly posting blog articles to your site adds fresh, original content.  Google in fact has a patent on the Google Freshness Update – which is the method it seeks and searches for new content.  In a nutshell, websites that offer new, original content score higher than sites that just sit there.  Want better SEO?  Provide a reason to be ranked higher.
24/7 Salesperson. One of the great benefits of adding a blog is that it provides part of the conversation to your potential customers on a continual basis.  "Here's what we do and why we are good at it."  Back it up with some photos or video of your work.  If you blog on a continual basis, over time a big volume of work will be present.  It's powerful.
Content Library. For the decorated apparel industry, writing a blog for your shop can be a great way to give your customers the answers to the questions they are continually asking.  "Will the same digitized logo sew correctly on a hat if it was created for a shirt?"  "Why do you need vector art files?"  "Can you print over a hoodie zipper?"  "How do I choose what type of shirt to use for my event?"  If you had blog articles for these examples, these could be searchable on your website.  People are always asking questions.  Give them the answers.  You win.
Evergreen Content. Unless you are blogging about a specific event, your blog articles will be fresh long after you post them.  For example, if you write an article about how to choose the right apparel for a high school spirit wear campaign at the start of the school year, that same article will be relevant at the beginning of every school year.  All you have to do is then just push it out again on your social media for people to read it.  Once you write an article, it's the gift that keeps on giving.
PR for Your Shop. Occasionally, well written articles will get picked up or referenced by other people.  The articles get circulated around, and read by many people that aren't in your immediate circle.  This is gold.  What's going to drive more influence for your shop and grow your business is when your shop gains more exposure.  It's Marketing 101.  If someone asks you if they can reuse or link to your article, your answer should always be "Yes, of course!"
Numbers Game. Don't get discouraged.  Writing and posting blog articles is hard work, and is going to take some time to develop traction and a following.  In the end though, it doesn't matter if you have 10 readers or 1,000 if those readers are getting something out of your blog and driving business your way.  Don't get too caught up in the analytics and think you aren't having an impact.  In the picture above this article I've posted my real stats up to the day I've written this article.  As you can see it took a good bit of time to develop a following.  It isn't instant, but with time and some elbow grease your audience will grow.
Forced Thinking. Building the discipline on writing a regular blog has a great side benefits too.  Thinking something through from the start, to the middle, to the end; may help you crystallize your position on some workflow or procedural things.  Sometimes we don't really investigate the "why's" or "how's" of the reasons we do things in our shops.  Blogging about the industry over the years has really helped me with my regular job as I've had to focus on one or two aspects of something that I normally might just walk right by.
How to write a blog article – 8 easy steps
Get an idea. I usually get inspired for my articles by things that happen during the course of the week.  Maybe there was a challenge that we had to overcome in the shop, or a question that someone asked.  These are great for generating the initial momentum to start writing.  You had to solve the problem or answer the question…so now just put that down on paper.  As you start writing regularly, jot down a list of topics you may want to start blogging about.  Use only one list and add to it when your idea hits you.  Make sure you add to the list when your inspiration strikes you, or it will be four days later and you can't remember that golden idea.
Write an outline. Just like your high school teacher instructed you.  You remember that don't you?  Start with the introduction, and add your paragraph points, end with a conclusion.
Fill in the outline with paragraphs. I tend to just write and not worry too much about grammar or spelling, which can be fixed later.  Just write.  Get your ideas and thoughts down.  For me, I tend to write like I'm explaining the topic to someone, and I usually have a mental picture of an actual person in mind when I'm writing on a subject.  This helps me tremendously.  If you can have a conversation you can write an article.
Finalize your draft. Reread it.  For me, I break every blog article up into short daily chunks.  Outlines are written on Mondays, paragraphs on Tuesday through Friday.  Saturday morning I reread everything, correct grammar and spelling problems, and then post.  Rereading it fresh the following day helps clarify things and keeps some distance between the exercise of writing, and the joy of reading.  You want to read it like your audience, and if you just wrote a sentence sometimes you are too married to your own prose.  Become your own harsh editor the following day.
Spell check. You know why.  It's easy.  Click the button.
Push it out and don't look back.  Trust me, it won't be perfect.  When you reread it months later you may ask yourself why you wrote that sentence that way, or remember something to add.  Edit it if it really bothers you.  The key though is to birth the baby and get it out into the real world.  Get onto the next article.
Use social media. This is the key to developing a following and increasing your readership.  We're all different, so what works for me might have different results for you.  I use an app called Buffer to schedule all my posts.  It allows me the flexibility to choose the day and time, and publish on Twitter, LinkedIn, Google+, and Facebook simultaneously.  It's also free, which is a price I like.  The great thing about Buffer is that it tracks hyperlinks for you, which allows you to immediately see how many people are clicking and reading your article.  During the week, reshare the same article numerous times on social media to build your readership.  Don't just post it once.  Use Buffer to determine what day and time works best for your current connections to read your articles.  Experiment and the days and times until you drill down to the right slots for each channel.
Engage on social media. This is important.  If someone likes or shares your article, be sure to thank them.  If you aren't already connected to them, be sure to invite them to connect with you.  Thank them for the support and ask them if there's anything that you can do to help them.  This will absolutely drive business your way.  It's called social media for a reason…  Use the opportunity for the article to start a conversation with someone and then close the deal and take their order.
I won't lie to you blogging is a lot of work.   The frequency of your blog articles is up to you.  However, once a year probably won't work too well.  Never certainly won't.  Try to do it at least once a month if you can.  That's twelve a year at a minimum.  Want to add more? Great.  However, twelve articles a year will give you good content that you can use and keep.  If you can't or don't want to write try getting other staff members in your shop to write an article.  Have your art director, sales or customer service staff author articles from their points of view.  It's not uncommon to outsource this content to a hired gun either.  (Hint, hint)  The main point that I want you to think about is to just get started.  Let me know if you need some help.  matkinson4804@gmail.com
One last thing…  If you aren't following this blog already be sure to click the follow button and subscribe today!  Thanks!