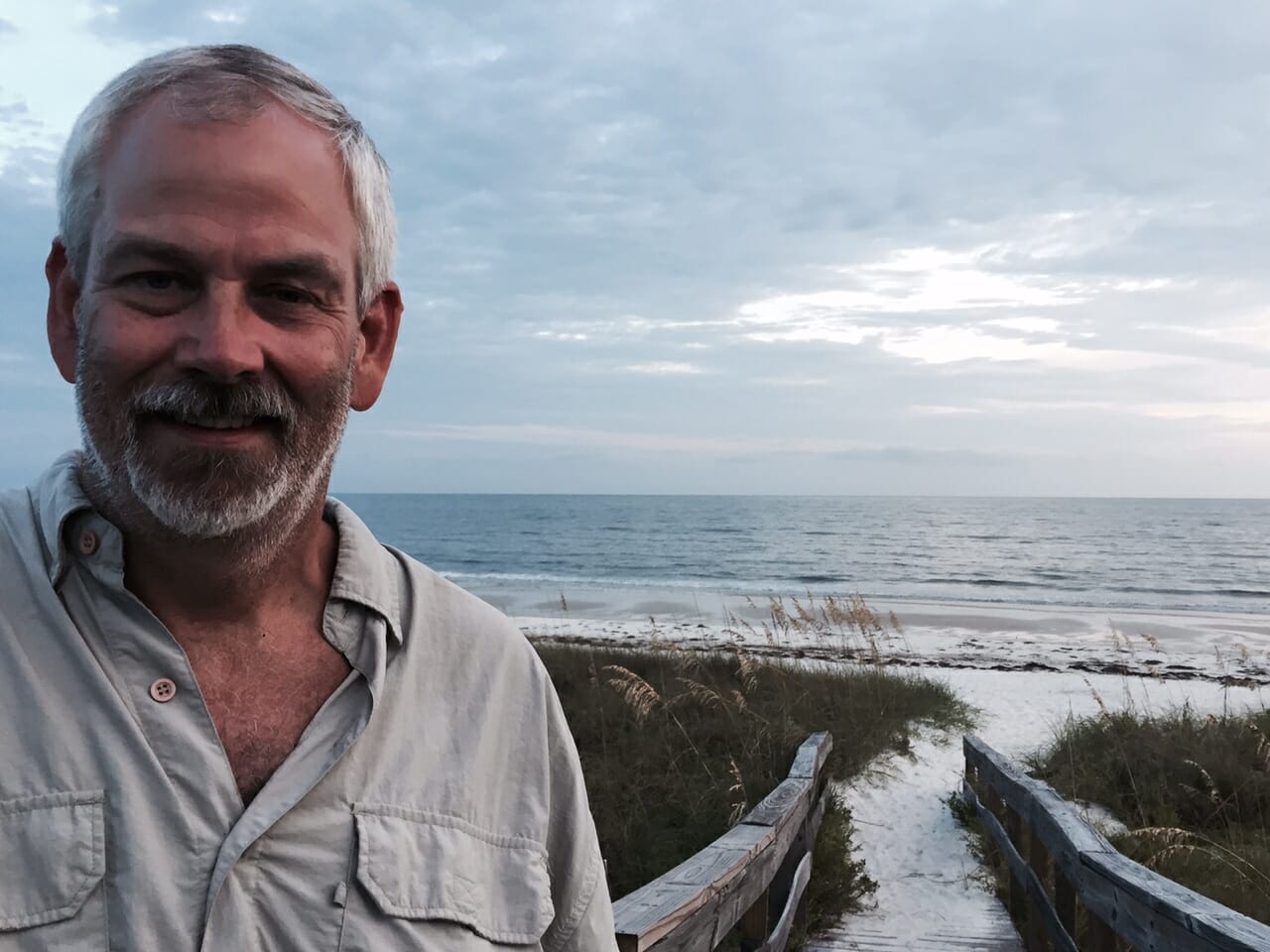 The beach.  Salt air.  Clean, sugar white sand.  Blistering summer sun, and near 100% humidity that makes an ice cold beer out of the cooler taste so remarkably better than anything you've ever swilled in your life.  Beautiful sunsets.  Laughter.  Even singing along to Jimmy Buffett in severely out of tune voices.  (not me of course)
It wasn't until a few years ago that fully understood the ritual of the summer trip, and how it can have a cleansing effect on your soul.  If you end the year with vacation days left, you aren't doing it right.
When I was a boy, no matter where we lived (Jacksonville Florida, Memphis Tennessee, Chicago Illinois, St. Louis Missouri or Omaha Nebraska) as soon as school let out my parents would load up all five of their boys and make the trek down to Alligator Point, Florida for the summer.  Dad would fly back and forth for work with his job with Lincoln Mercury, but Mom had our summer headquarters firmly in place.
My grandfather, Davis Atkinson, built onto an old army barracks and established the first beach house on this peninsular strip of land about 45 minutes south of Tallahassee on the Gulf of Mexico.  My father, Davis Jr., had asthma as a boy and the doctor told him the salt air would do him some good.  Boy, did it.
The Atkinson's have been coming down here ever since.  Davis Sr., sold the land around the house to all his poker buddies so they could come down too.  Later, when more and more families established their willingness to build a house too, the entrepreneurial spirit caught on and he also built the Alligator Point marina at the end of the peninsula.  Sadly, the original house caught fire and burned down when I was in high school.  It was rebuilt and functions as an anchor for our family.
Every time I come down here now as an adult I remember fondly the fun we had growing up here every summer.  Fishing for sharks with hot dogs in a john boat in the bay.  Building massive drip sand castles on the shore and wondering if they would survive high tide.  Day boat trips to Dog Island for picnics, where we would dip our watermelon in the salt water and watch the fish try to eat it.  Trolling for spanish mackerel out in the Gulf of Mexico with Dad and filling the coolers full…and feasting on them later that night with my grandmother's incredible vidalia onion hush puppies.  Even the screams and squeals of a pack of kids walking the beach at sunset and chasing the lightning fast ghost crabs, that only come out after the sun goes down.  It's all here.
So, each summer I bring my family down to the Point and keep those traditions going.  Since I moved to Milwaukee four years ago, keeping a part of Florida alive in me and connected for my son, has become very important.  It's all about family, learning and making new memories.  Last year during a walk on the beach we were talking about marine ecosystems and how every fish or critter is someone else's dinner, when Jack (who was 10 then) said in his best Shark Week voice, "The sea is just a mysterious place full of blood, and guts and death."  Who can argue with that?
I'm writing this at that same beach house, and during my morning slow, old man jogs down to the end of the Point and back, I've been thinking about the rituals that impact our lives.
We all have rituals.  Some are important, but others seems to creep in and we don't know why they are there.  Often we're oblivious.  We spend too much time focusing on things that nobody should really care about.  Rather than develop better relationships with the people that matter, we trade snarky comments and memes as a source of entertainment.  As a society is that a daily ritual that we need to value and cherish?  I love Facebook as a way to keep up with my friends and family and to see what's going on in their lives.  I hate it for the constant political and social cruelty that is expressed.  Has anyone's mind ever been changed by a Facebook post or debate?
While the summer beach trip is more of an annual thing, there are things we practice daily that have impact too.  Do you ever stop to think about them?  The set of activities you perform when you get up, or when you go to bed could be viewed as ritualistic.  Most people do them the same way every time.  What if you changed them to introduce something positive into your life?
Instead of watching tv in a zombie-like trance you could read a book, practice a hobby, or some other more meaningful habit.  What if you created another ritual that was meant to have a positive impact on your life instead of just killing time before you go to bed?  What could you create?
In the morning you could exercise or some other healthier habit before you eat your breakfast.  This past week I've been running down to the end of Alligator Point and back.  It is really nice to get up and get going and do something positive before goofing off all day on the beach.
All year, I spend about twenty or thirty minutes a day with a cup of coffee every day writing.  This has produced all of the blogs and magazine articles for the last few years.  All written in my favorite chair on my laptop in my underwear before the sun comes up.  How's that for a visual?
My point here is that the rituals that you include in your life can change.  It's up to you to decide to include them or not.  Not happy with something in your life?  You have the power to change that.  Life is all about the choices you make.
Because I'm writing this down at Alligator Point, I think I'll go find Jack and take a stroll on the beach.  Yesterday was hermit crab collecting and bodysurfing the waves after a big storm.  Jack is the "wave ninja".  Wonder what today will bring?
So, I'll be keeping the summer trip and morning writing rituals for some time to come.  I might be adding or changing others though.  It's all about getting better.