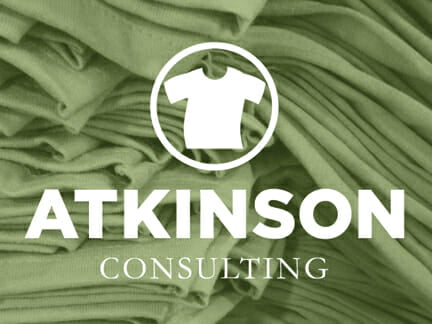 Almost to a shop, the decorated apparel industry is comprised of dedicated self-starters that make up this entrepreneurial industry.  People just like you.
You get up everyday and come into your shop.  Coffee is on.  Challenges are ahead of you.  You are ready to face the day.  What are you going to tackle next?
Some shops are lucky in that they have a great staff, awesome employees, and a great supply chain to back them up.  They do all the right things.  Customers love them.  Their staff loves them.  The bottom line loves them.
Other shops struggle.
Things don't always work out so well.  There are scheduling conflicts.  Costs are rising.  They wish they were more efficient.  Good staff is hard to find.  Mistakes are being made.  There isn't enough time to train.  Customers are asking for decoration techniques that you've only seen in magazines.  There isn't a plan to do anything, and flying by the seat of your pants is normal.  Even working 20 hours in a day doesn't accomplish everything needed to get it handled.
Forget about scaling the business, what's on the plate right now is simple survival.
So why not reach out and get the help you need?  Is it because you want to do it by yourself?  Like conquering a mountain?  Do you feel that raising your hand and saying "I need some help with this" is tantamount to failure?
It's the DIY mentality.  Do It Yourself.
Sometimes people get too closely vested to something to see the forest through the trees.  Having an outlet with some ready to go mentorship could be just the thing to push you in the right direction.
Guess what?  Nobody is judging you on the fact that you have all the answers.  It is perfectly ok and normal to seek guidance.  Other people do it every day.
Think about the biggest problem in your shop.  You know the one.  It doesn't ever go away and you aren't quite sure what to do about it.  It's the 3:00 am thing you think about when the house is quiet but your brain just won't stop.  Now it's 3:02.
Like an alcoholic struggling to overcome the addiction, the first step is simply just naming and acknowledging the problem.  Write it down.  Our biggest problem is ___________________.
You can solve that problem.  Today.
Sometimes just by simply looking up answers online.  On this blog for example, I've written 170+ articles on resolving shop challenges.  Just use the search window at the very bottom of the blog page and type in a keyword.  I'll bet you there is a blog article here that has some information for you.  If not, shoot me the problem and I'll write an article to help you and others with the same challenge.
Sometimes you just need a real person to discuss the challenge though.  An article just won't cut it.  The great thing about a conversation is that you can bounce ideas back and forth, and ultimately hash through the situation.  Maybe you need someone to come out to your shop and take a deep dive to right the ship.
You know where I'm going with this.
Contact me and I can help.  Will it be free?  Nope.
But think about how much that problem is costing you every day.  Yesterday.  Today.  Even tomorrow.  You are dealing with this issue and it's already costing you the money.  How much is it worth it to you to eliminate that problem forever?
Click Here for my rate sheet.
The rate sheet has three plans, Red, Green or Blue, to make it easy for your shop to have some mentoring available in your back pocket. Whether it's a phone call, an e-mail answer or a bigger project…I'll help you find the answers you need.   
I use Toggl to keep track of time used, and you can check out a sample timesheet by Clicking Here.
Contact me at matkinson4804@gmail.com or (850) 445-3155.  
I'm happy to discuss how I can help, and initial discovery is always free.
Want your shop to run better and be more efficient and productive?  I've got the answers you are seeking.
Put me on your team today!