How proactive do you think your management team works each day in your business? To me, leadership is all about working to elevate the outcome. Having a "proactive management style" helps diffuse the bombs before they go off.
This requires thinking and planning. Proactive people ask hard and sometimes difficult questions to find possible solutions. Gathering information and data. Observation. Quite often, there is some trial and error here too, as leaders work out proactive solutions.
Proactive management means that you are constantly asking "What's next?"
Proactive Action Is Looking Forward
What is up ahead for you in your decorated apparel industry business? I know from talking to a lot of small business owners that they have been reacting to circumstances more than they are solving problems so they don't occur again.
Are you reacting to the "symptoms" of what is happening, or are you making the effort to dig deeper and discover solutions ahead of when you need them?
I want you to consider some of the global challenges we are facing right now:
The war in Ukraine. Military forces driven by Russian President Vladimir Putin are going to disrupt things, especially since Ukraine is the sixth leading producer of titanium dioxide, the mineral used to make virtually anything white.
Fuel pricing instability in the United States. This certainly will drive up costs.
Staffing. Companies find obtaining and retaining employees extremely difficult across the board these days. Do you have access to the staff you need? What are you doing about employee engagement or professional development?
Apparel inventory. It is coming back, but sometimes it is still hit or miss. This probably won't change until next year. In the meantime, are you trying to automate your purchasing and receiving processes with barcode scanners and bin locations to organize the chaos a little better?
But it doesn't stop there.
You have challenges in your shop right now that you are constantly battling. Boxes of garment inventory for orders can't be located. Ink colors don't match. Constant thread breaks in embroidery. Poor quality prints. Registration issues. Supply chains with challenges. Misspelled words. A huge accounts receiveable issue passed 45 days now. Employees leave without notice.
What Worked Before
What worked before might not be the solution you need now. There are things you can't control, like fuel prices or the availability of white ink.
Are you thinking ahead and proactively working out solutions? For example, buying more white ink now or working through a potential price increase.
You need more information now. Start asking questions. Experimenting. Finding new suppliers or decoration methods.
New ideas and opportunities need to be discovered. You may need different suppliers. Use different products. Maybe even find different customers. There could be methods and techniques that are available to you, but you've never tried them.
Look At How You React
Are you the Chicken Little type of person that runs around screaming that the sky is falling? You can usually tell. These folks are the ones that post on Facebook. Gas prices! Inventory! Can't get ink! WHAT ARE WE GOING TO DO?
Reacting this way signals that there hasn't been any proactive work to resolve these challenges.
Instead, what if you took a few minutes this week and actually looked ahead in a proactive manner? Don't get sucked into the chaos. Think things through and start planning. Get the information you need.
Are you talking to your industry colleagues? Chatting up your suppliers? Customers?
Start working on some solutions now.
Different Results Mean You Do Things Differently
Proactive action means that you are working to solve problems before they actually happen. Take action now.
What is the root cause of the problem you are facing? Ask that out loud. Talk to your team. Have discussions with suppliers and customers. Start outlining possible solutions, instead of focusing on the problems that occur further downstream from where the challenge originates. How can you invest in your company culture to drive out bad habits and replace them with good ones?
This can even mean stop doing something. Taking a type of order. Tolerating bad employee behavior. Decorating a particular type of product. Working with a crappy customer.
If you wait until the problem actually explodes in your face, it may be too late to have a solid solution in place to resolve it. Reactive management is never calm. Proactive action now is more professional.
Having solutions ready is going to create more opportunities for you in the future. That proactive action is going to set you apart.
Your best future is created this way.
---
"The proactive approach to a mistake is to acknowledge it instantly, correct it, and learn from it." – Stephen Covey
"Recast your current problems into proactive goals." – Suze Orman
"You cannot escape the responsibility of tomorrow by evading it today." – Abraham Lincoln
---
Help Support This Blog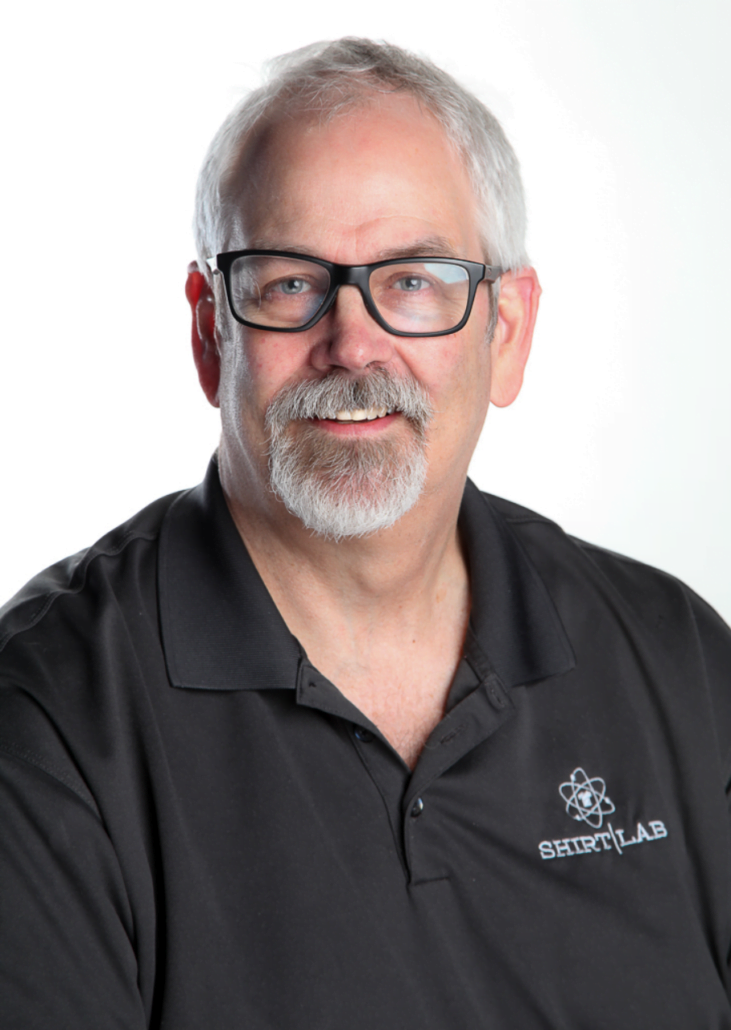 If you like this blog and would like to support it, you can:
Share this blog on your social media.
Subscribe to the Success Stories podcast.
Watch and like an episode on the Jerzees Adventures in Apparel Decorating YouTube series.
Get signed up for the new Production Tracker app.
Thanks!

Marshall Atkinson also shares exclusive blog content at Supacolor.com. Supacolor makes The World's Best Heat Transfer and provides tips, inspiration, and other resources designed to empower professional garment printers.