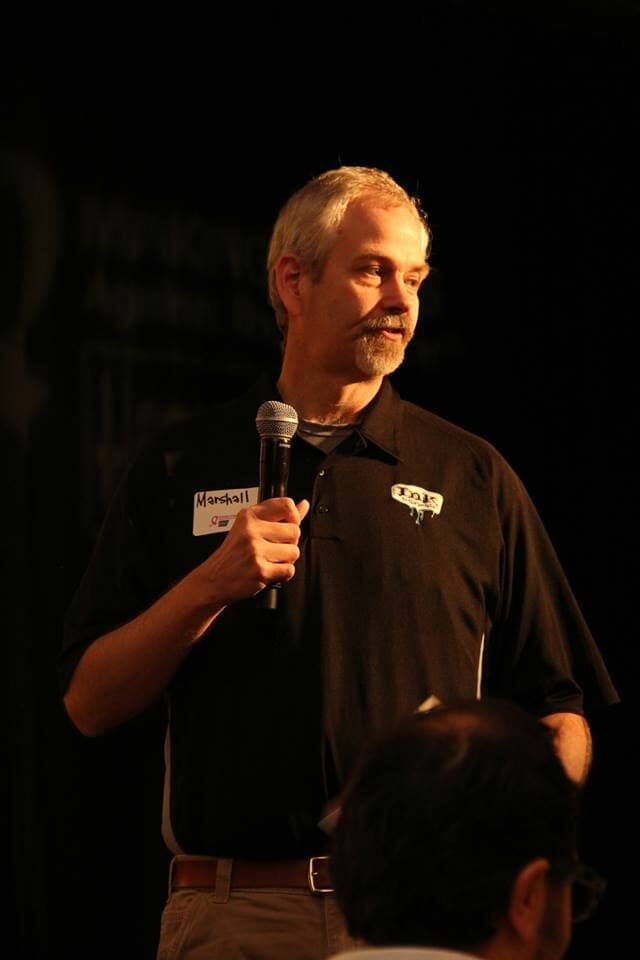 I'm sure some blogs get millions of views.  Mine doesn't and I'm ok with that. (One day!!  We all need goals.)  As many of you know this blog is centered on the decorated apparel industry, a decidedly tiny community in the scheme of things.  You have to pull a squeegee or thread a commercial needle to really understand it.  Or maybe just own a t-shirt and have some sort of weird interest in how things are printed or sewn.
Two and a half years ago I started the blog to give back to this wonderful community and as a personal creative outlet.  I think it makes me a better manager, as I'm constantly looking at things from several unique perspectives.  I've found that I like writing in the morning.  It goes great with coffee.
This past week, the 20,000th person read an article on this blog.  That is a milestone that makes me happy and proud.  People from 136 different countries have read something, and most read a second article while they are here.  That's incredible to me!  Talk about global outreach!!
In 2012 I had an average of one reader per day.  In 2013, I started using social media to help gain readership and built it up to an average of 32 readers per day.  This year so far, it's now at 69 readers per day on average.  April currently is at 114!  It's been slow and steady growth.  Believe it or not I still haven't run out of ideas to write about either.
Here are my all-time most popular articles.  Have you read them all?  Which one was your favorite?  The top one, which I refer to as "Alligators" in my house, gets about a dozen or so views every day.  It's one of my favorite things to check when I'm reviewing my stats…
If you are interested in creating your own blog, this is what currently works for me: I use Word to write and edit the articles.  I spend about ten to fifteen minutes a day writing each morning.  I start with an outline on Monday, and by Friday the article is ready to go usually.  I reread on Saturdays and publish.  It gets copied to my WordPress blog, and I use Buffer to push it out as I like to review the statistics.  Buffer is a great app for social media, as it allows you to schedule all your posts on Twitter, LinkedIn, Google+, and Facebook.  I usually do my scheduling on Sunday's and Wednesdays, and in about ten minutes have all my posts set for the next few days.
I hear back from many readers as they write me to express how I helped them overcome a challenge, or to ask a follow up question.  A good many have been from shops in other countries, and those are really fun to read and respond to with a short note or helpful hint.  If you do need to contact me you can e-mail me at matkinson4804@gmail.com.  I would love to hear from you!
I would like to ask a favor though.  I'm currently raising money for breast cancer research through the American Cancer Society for their Making Strides Against Breast Cancer event here in Milwaukee.  If you have enjoyed my articles or if anything on my blog has helped your shop improve, please spread the gratitude by donating to help end Breast Cancer!  Even $1.  Donate by clicking here.
Thank you very much for your continued readership.  I appreciate it.  Without your readership and involvement, this blog would be just some sort of weird hobby with a lot of typing and coffee consumption.  So consider this a virtual high five "Thank You".  Bam!