This past week I was one of the gazillion attendees at the Printing United Expo in Las Vegas. This marks the return of this event after a two-year COVID hiatus.
A lot has changed, but a lot was the same. To me, there are three reasons to attend any industry trade show event. These are ranked in my order of preference, and to many folks that I know in the industry, this aligns with their thoughts too.
Networking with Peers
Education
The new stuff.
Probably the main difference between the Printing United Expo and the other type of industry trade shows is that I found more established businesses roaming the floor. While there probably were some newbies wandering around, I'd say the majority of the shops that I encountered were well on their way to business success.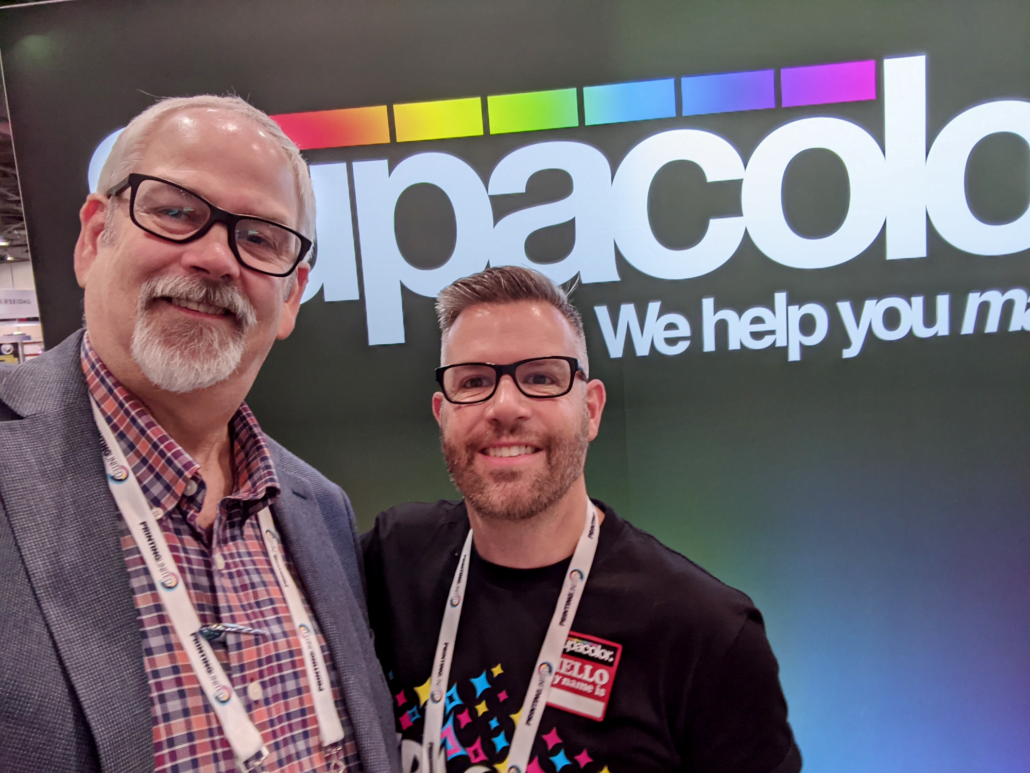 A lot of equipment was sold at this event. I spoke to several shop owners that made some significant purchases on some heavy-duty needs for their production. All the big guns for the industry had booths, with quite impressive crowds milling around. Peter Walsh, Executive Vice President of M&R told me, "This is the biggest show ever for M&R, with more new product releases than at any time in history. Maybe, this proves that we don't need a Fespa and a Printing United every year!"
An interesting thought.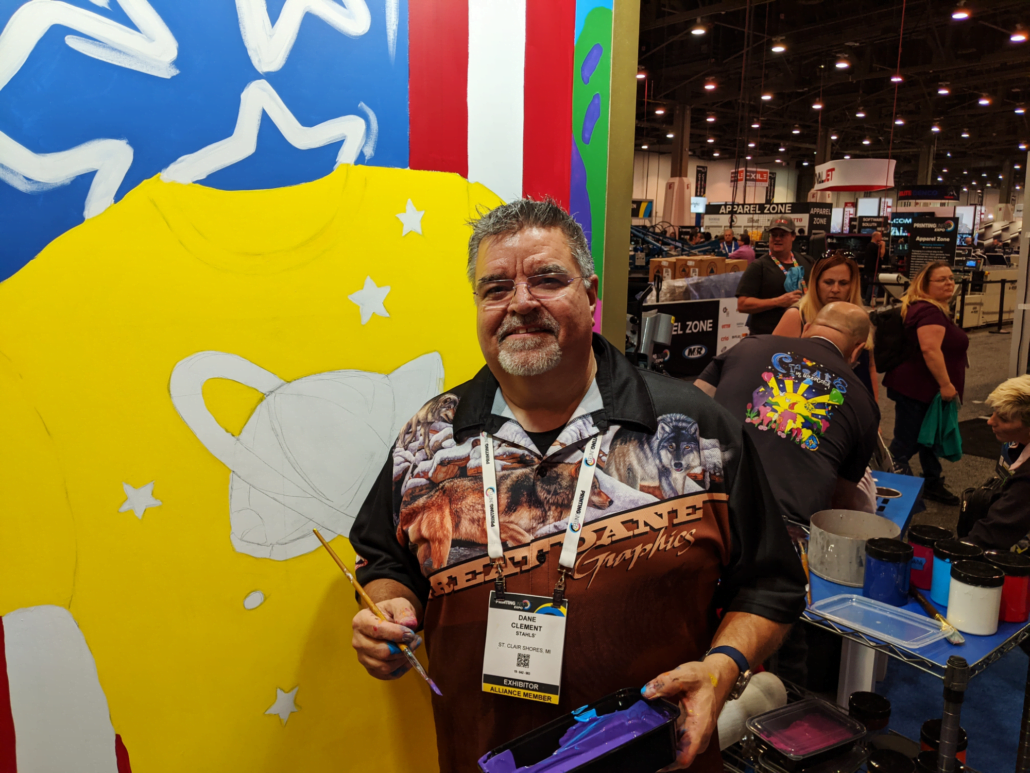 Networking
Simply put, the networking was fantastic. I always love to see old friends in the industry. However, meeting new folks is one of the greatest things about a trade show like Printing United.
Walking the aisles, in line for something, or simply hanging around one of the industry mixers proved to be a fantastic conduit for introductions. It wasn't only a domestic event either, as I chatted with people from Japan, Poland, Canada, Italy, Trinidad, New Zealand, and the UK.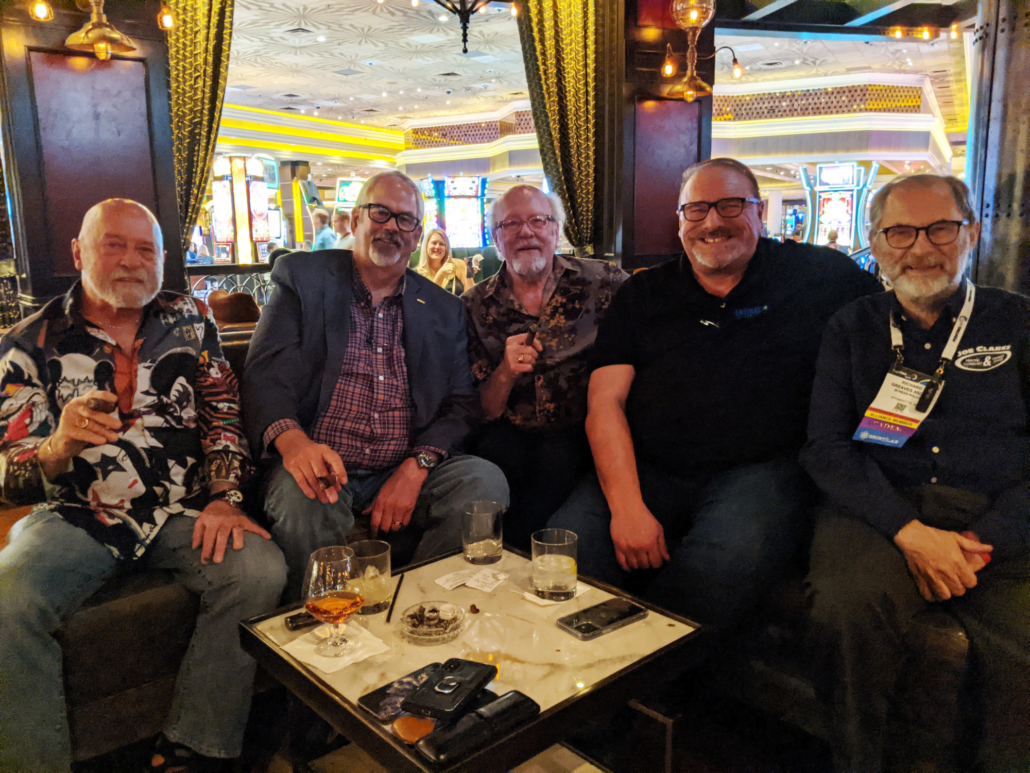 ISS Long Beach is probably the only other trade show in the US to have the same level of attraction for industry veterans and major players. Printing United is focused on all levels of printing, on any substrate, which always brings out the global brain trust as at that level, the top minds are working on multiple printing disciplines.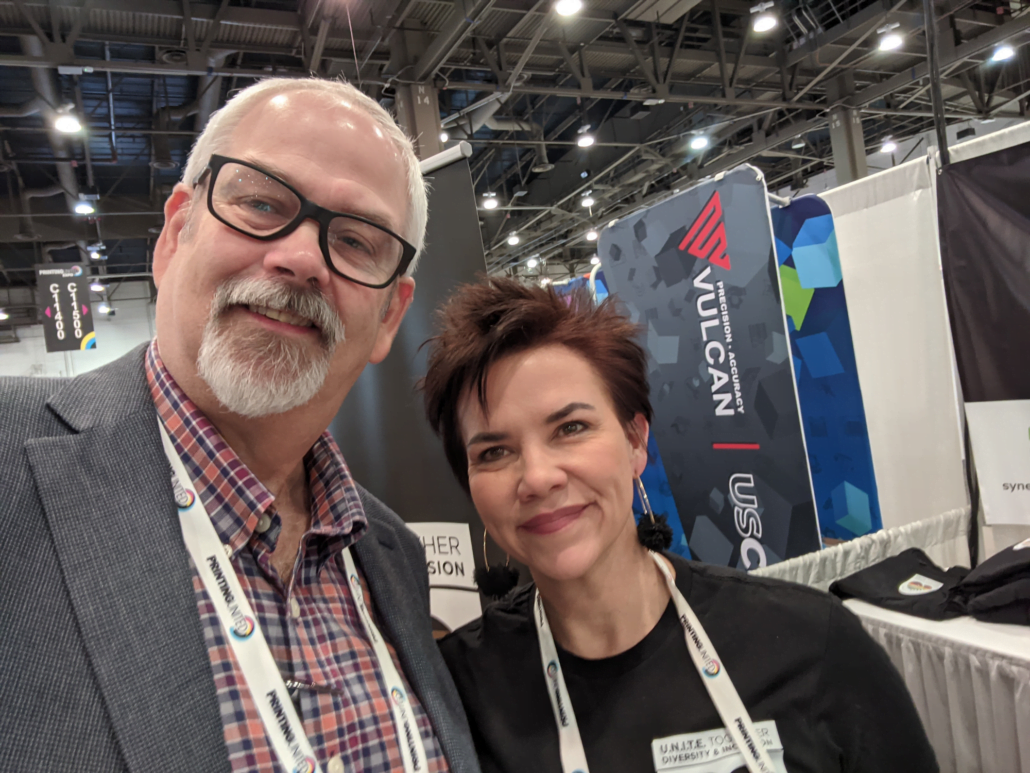 Education
One of the riskiest moves that Printing United made was eliminating all of the classes from the show. Instead, they focused on center-stage talks and panel discussions in an area called the Future State Theater. Statistical analysis was conducted by someone who showed that most attendees don't take classes.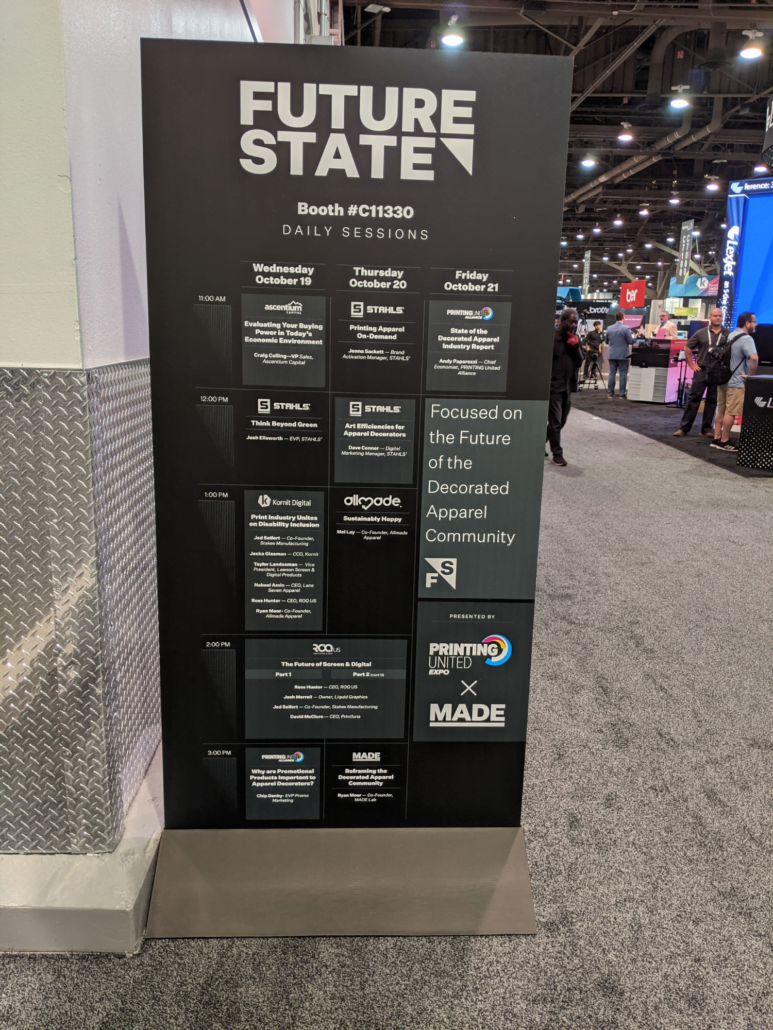 While that may be true, I know that there were potential attendees who didn't travel to the expo because the education component was missing. Or, as one shop owner told me, "We didn't bring our production department leaders and crew for training, as there wasn't much for them."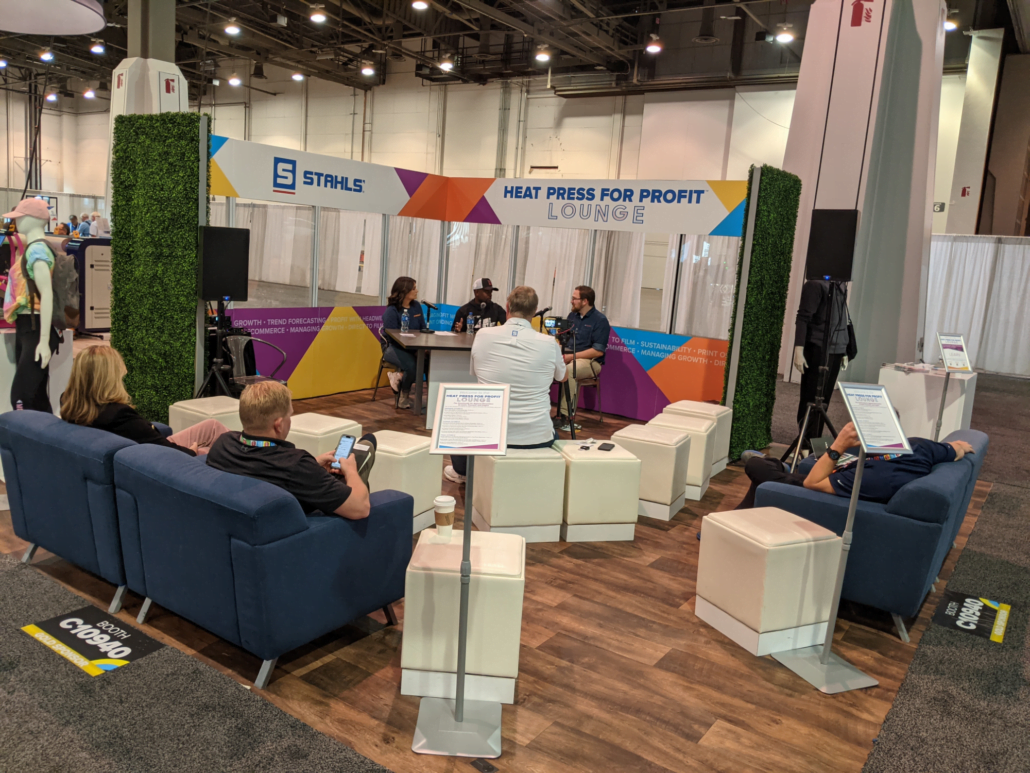 Of course, there still were plenty of opportunities to learn or get questions answered. Any staff member manning any booth could do that.
Victor Peña with OmniPrint used a considerable portion of their booth to install a classroom and told me that they had "over 2,000 people registered online" for their DTG and DTF sales and production education tracks.
To me, this brings up an interesting point. What if Printing United (or any trade show for that matter) broadcast the classes and education for the other 90% of the industry to watch and learn, live from the show? Speaking from a stage is one thing, but in-depth, impartial classroom education is another.
The New Stuff
From new shop software, to apparel blanks, to equipment, to consumables, the Printing United booths were well represented for the industry. If you couldn't find an answer to something you need for your shop, you weren't really looking.
There were some items that had a considerable buzz and people talking about them. While I can't show everything from the floor, here are a few items that caught my eye.
KIWO LV200V Laser Imaging System
I spoke to Dave Dennings with KIWO in passing in the hallway on our way to something, and he told me that they had already sold three of the LV200V Laser Imaging machines the first day. That's pretty good, considering they are about $90,000 each. This machine looks solid. The laser head inside images and exposes the emulsion on the screen in one pass. All you need to do is wash out the screen. For shops that want precision imaging all while reducing consumables and process steps, this type of technology is something to look into.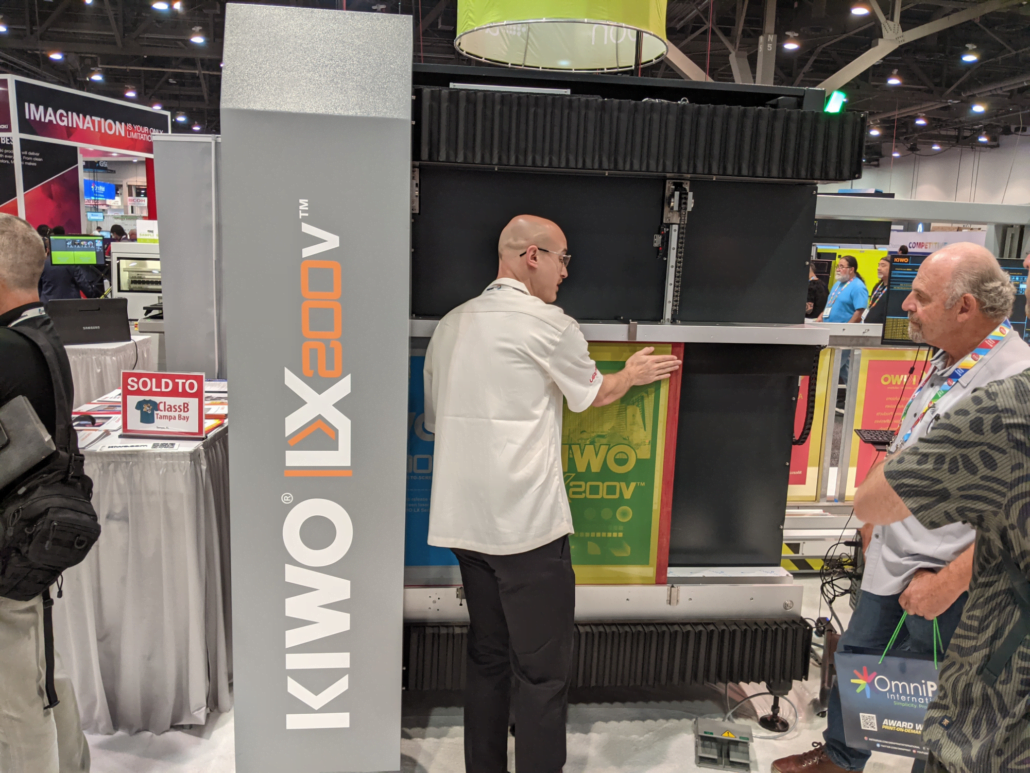 M&R Copperhead Charge Electric Dryer
There definitely were a lot of people constantly talking about the new addition to the M&R equipment lineup. This new machine from one of the leading equipment manufacturers in the industry is something to check out. It is specifically built to handle plastisol, waterbase, and DTG drying needs. The model with a 36″ wide belt and 6′ of heat is around $20,000.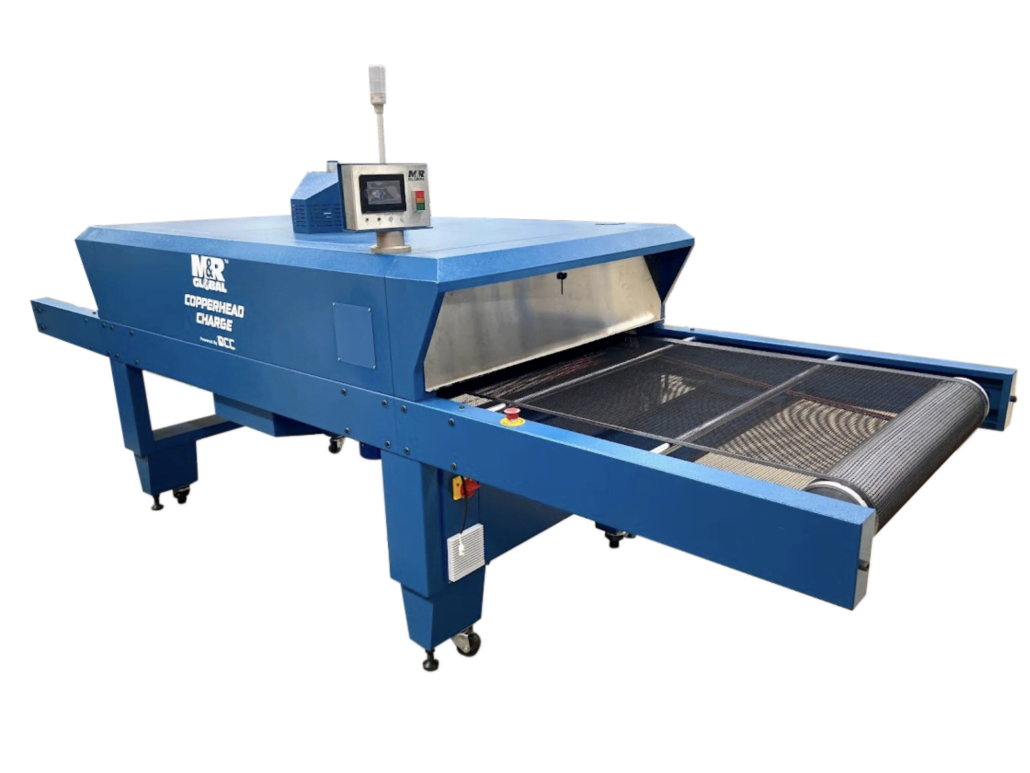 Brother DL2200 DTG Printer
This new edition DTG printer from Brother had people flying into Las Vegas just to see this new technology running. It comes in a two-print head version and a four-print head model. These can print 100 or 180 different designs per hour, respectively.
For shops that are catering to the Print on Demand online store production, the Brother DL2200 DTG printer could be a good fit. They showed it with the Brother DL2000 Pretreatment and the Firefly Drying System together.
Check out the picture; you can see that every shirt image is completely different. Used in conjunction with a barcode system to bring up the different designs, it could be a seamless workflow model for you.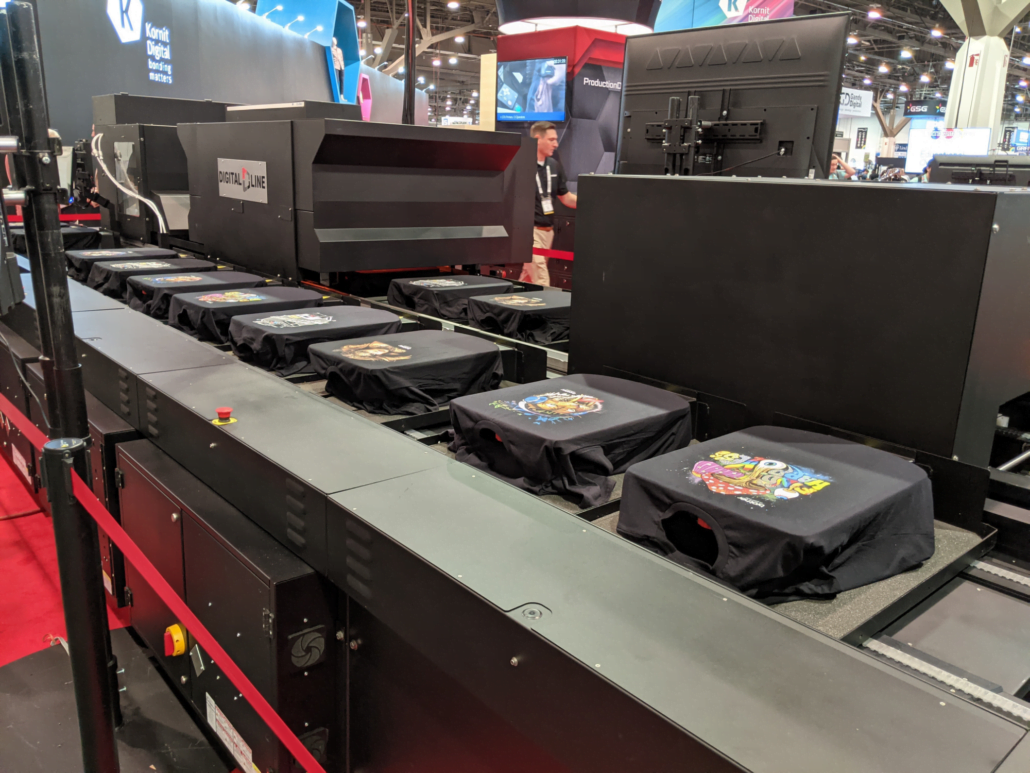 CobraFlex CF-24 P DTF Printer
Well, one thing is for sure: Direct to Film technology has a big grasp on this industry. You couldn't throw a rock in any direction at Printing United and not hit a booth that had a DTF printer for sale. There were versions under $6,000 to over $30,000 on the floor.
One that caught my eye was a new model from CobraFlex, the CF-24-P. For shops looking for solid production, a system with 24″ wide roll film could be a good choice. This unit has a one-year warranty and is listed for about $25,000.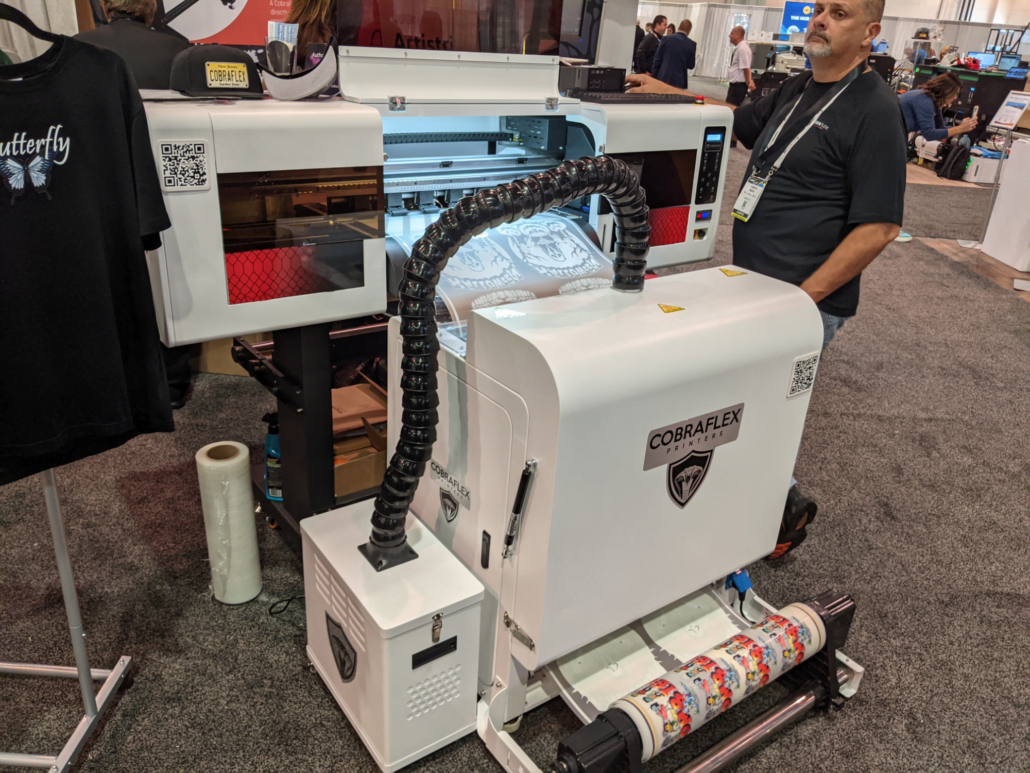 Push to 2023
As this is the last trade for 2022, a lot of the focus is on what's coming for next year. Many of the discussions I had centered on the economy, gas prices, shipping costs, efficiency, and the number one conversation, where to find employees.
Over the three days that I was at Printing United, I spoke to well over one hundred shop owners. These conversations took place on the show floor, networking events, booths, and meals. Most shops have had record years in sales. While that's great, most of them didn't know if there were more profitable as a percentage. To me, that isn't so great. Maybe they were, maybe they weren't.
Here's where the educational component of trade shows should kick in. While it is fine to have broad and generic discussions on industry topics, I believe that to make the industry stronger; there must be more strategic and tactical training. Isn't that the purpose of an organization like Printing United?
Solving challenges and preparing for the future should be the goal of events like this. Yes, you could argue that the information is found on the trade show floor in the represented booths. However, this means someone must dig and work harder to find it.
Hopefully, by Printing United Atlanta in 2023, education can play a bigger role. For me, this year's version was excellent. However, not having classes to help people was like having a rock band without a drummer.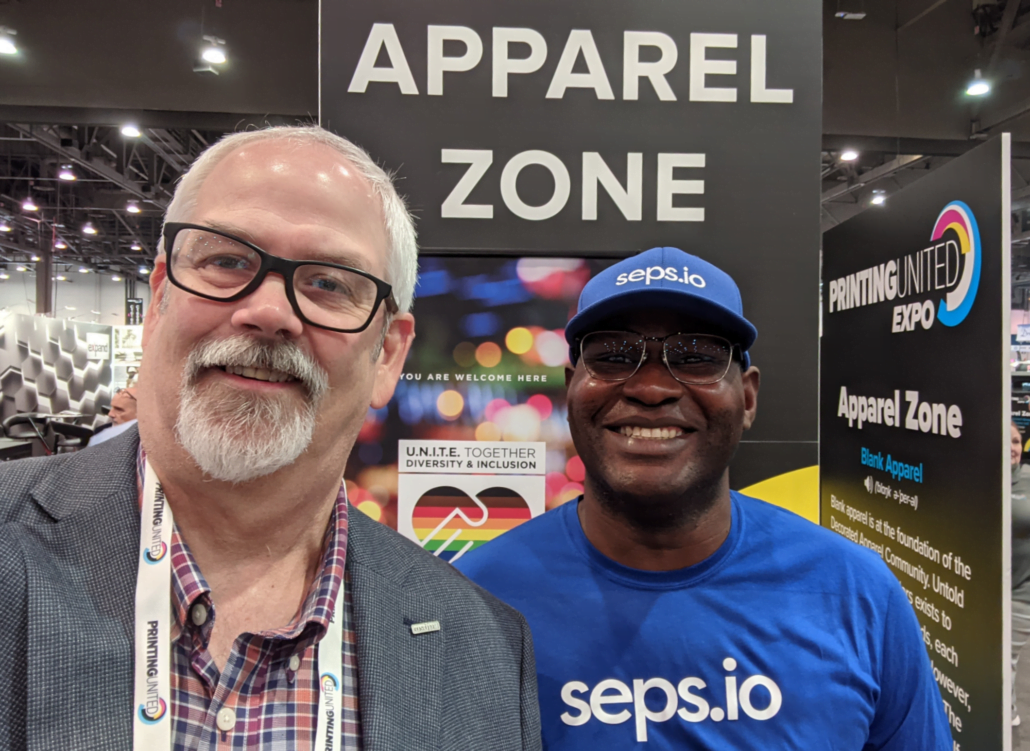 ---
"A leader is one that knows the way, shows the way, and goes the way." – John C. Maxwell
"When you can't make them see the light, make them feel the heat." – Ronald Reagan
"Be a yardstick of quality. Some people aren't used to an environment where excellence is expected." – Steve Jobs
---
Help Support This Blog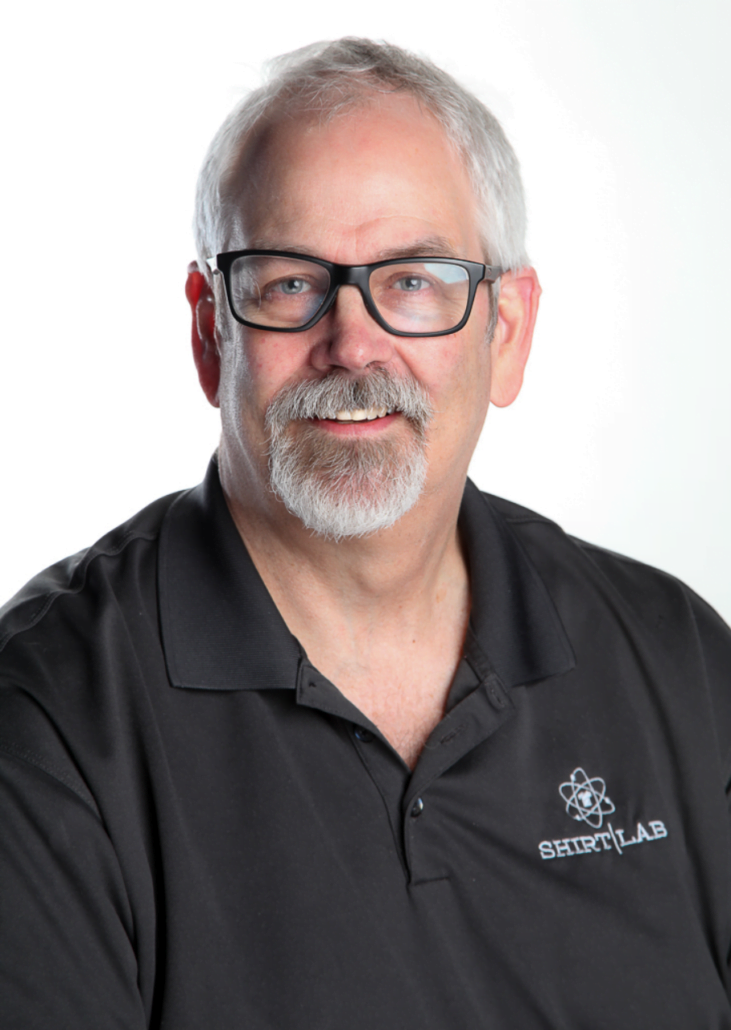 If you are reading this and it is not on my website, it has been stolen without my permission. Please report this to me, and/or publicly out the website that hijacked it. And if you are trying to copy and use it without my permission, you are stealing.
If you like this blog and would like to support it, you can:
Share this blog on your social media.
Subscribe to the Success Stories podcast.
Watch and like an episode on the Jerzees Adventures in Apparel Decorating YouTube series.
Get signed up for the new Production Tracker app.
Also, my basic elevator pitch to you is I'm that help with "Clarifying effective change." Please schedule a discovery call here if you need help and want to learn more.
Thanks!

Marshall Atkinson also shares exclusive blog content at Supacolor.com. Supacolor makes The World's Best Heat Transfer and provides tips, inspiration, and other resources designed to empower professional garment printers.