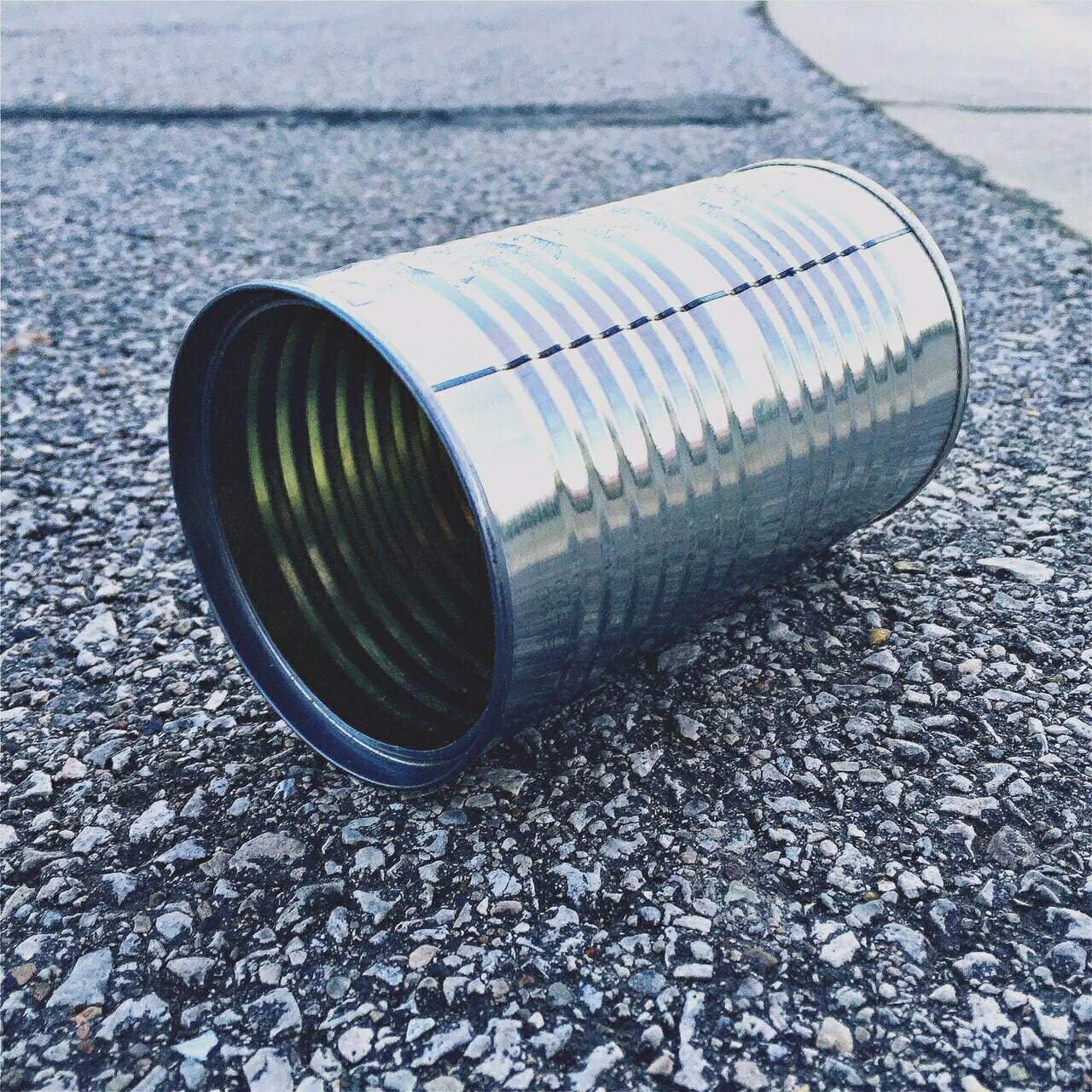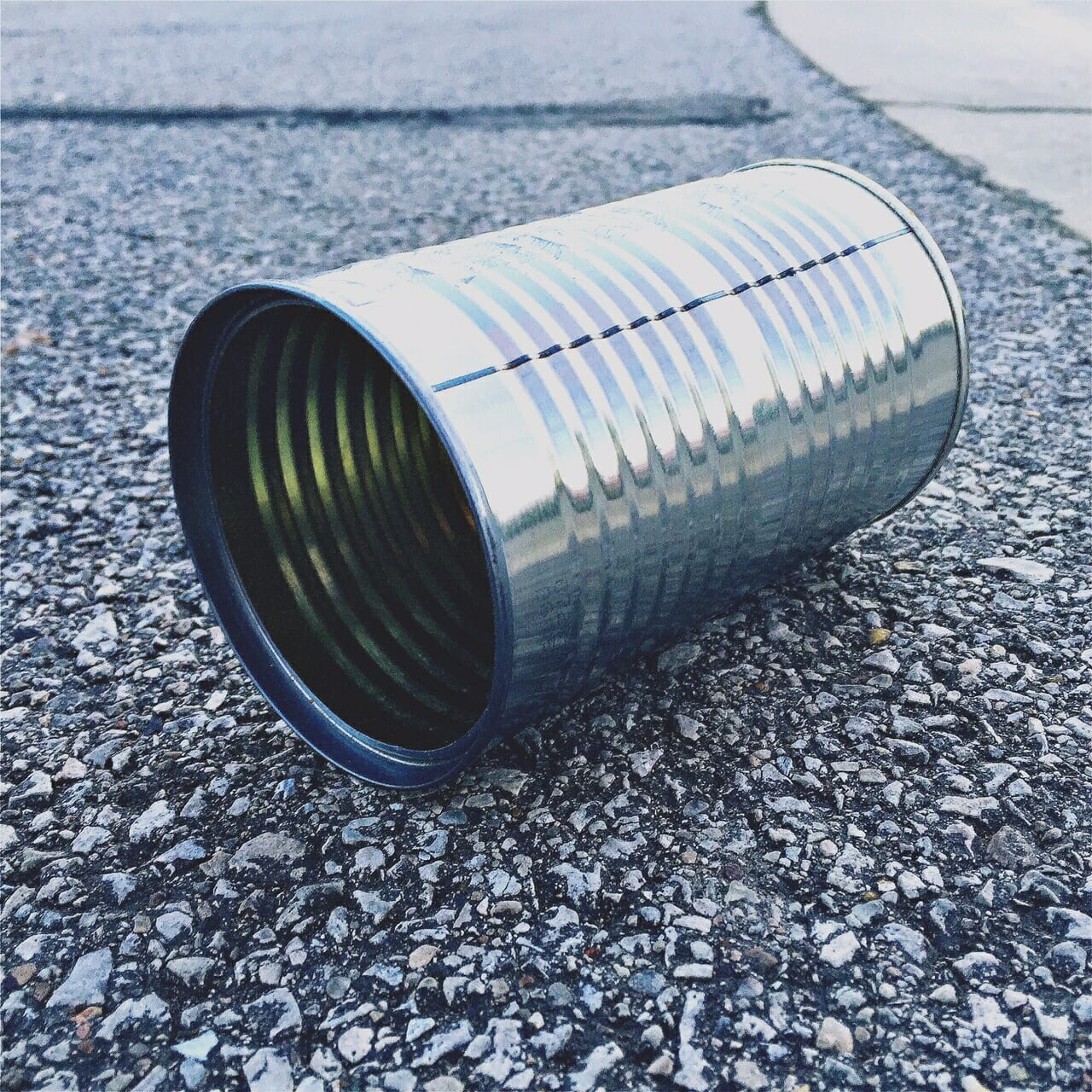 Here's a visual for you.  There is a nice shiny tin can sitting squarely in the middle of a street.  It's just begging for you to run up and kick the crap out of it.  So you do.  Wham!  It sails in the air for a few feet, then then clanks to a rest near the curb.  The invitation still holds.  Kick me.  So you do.  Wham!  It sails in the air for a few feet, then then clanks to a rest near the curb.  The invitation still holds.
Metaphorically though, this is what we sometimes do with tasks that we need to accomplish.  We just keep pushing them out.  I was supposed to do that today.  Kick.  Hey, now it's due Tuesday.  Kick.  Hey, now it's due Friday.  Kick…
In your shop, how are you controlling the timing of actions that need to be accomplished?  Are things getting pushed out "until we have time"?  Often, that free chunk of time never comes along.  So we are left with potential problems on our hands.  Nothing ever gets completed.
Cones of thread aren't put away properly, as embroidery operators are too lazy to walk the ten feet and find the right box.  Sometimes these get tangled together as the thread gets unwound.  It's a mess.
Equipment looks like giant sheep as the lint has built up on the dryers and presses from months of printing.  This is so bad, that it is starting to cause fuzzballs in the ink and on the shirts.  Still, nobody cleans the press.  Hey, orders have to ship!
Do we even need to talk about the ink room?  The printers can't clean up after themselves and slop ink all down the sides of the buckets.  Ink gets everywhere.  That "special" place where all the multitudes of ink is stored?  It's a life-sized Jackson Pollack painting.  Try quickly finding a PMS color in that mess…
Those samples your supplier gave your shop to try?  It's been months since they dropped them off.  But you still have time to complain that you wish you could improve.  Does that make sense?
At the beginning of the year there was a schedule for employee reviews.  Now, some are two or three months past when they were supposed to happen.  Your manager just "needs to find the time" to write them.  Don't you think your employees deserve better?
That big order needs to ship next week.  However, some of the inventory is still not received yet even though it came in two days ago and the art isn't approved by the client.  Is anybody following up on this?  What day do you need to start in order to ship on time?  Is anyone paying attention or is your shop waiting for that "oh crap" moment to hit to begin looking into it?
Your shipping clerk is such a micro-manager that nobody else ships your orders.  He is taking off two weeks for a fun cruise that he has been planning for years. That's coming up next month, but yet nobody else has been trained on how to do the work.  What do you think is going to happen when he's gone?  Can you envision the finger pointing argument that is headed your way?
I'll bet any shop has their share of these scenarios.  I've heard a bunch from talking to apparel decorating shops for two decades and could write dozens of pages more.  Things don't go as planned in our shops as we are totally focused on one thing and that's getting today's orders out.  Sometimes we don't pick up our head and scan the horizon.  So we keep putting things off and kicking that damn can.
Wham!
At the end of the day though, it's a leadership challenge.  Within the kaleidoscope of our schedules we do have to find time for this stuff.
So what's the answer then?
One word – Accountability.  You have to make the people in your shop own these challenges personally.  The only way to really do that is to set the expectations on what your staff needs to accomplish, and when that action needs to occur.  And the when always needs to be right now.
For example let's talk about the first one I mentioned, not returning the thread cones after your embroidery operator is finished with that job.  If the expectation is that this is an action that must occur before the next job starts, your embroidery manager needs to follow up with the operator when it doesn't happen.  Right then.  "These are the rules for the shop.  Follow them or there will be consequences."  This means disciplinary action, or at least including this discussion again in their review.  Tie the action to their compensation if you have to.  If you want the behavior to change, you have to spell it out for them.
Conversely, the employees that are handling things the right way deserve public praise and a big Thank You.  Often.  Let them know they are on the right track.  Always try to catch people doing the right thing.  Positive reinforcement goes a long way.  Not to mention, other employees will see or hear this too.
Publicly praise, privately condemn.  At the end of the day this boils down to a leadership focus for your company.  If you have challenges that you know you need to work on, just set up a process for resolving them.
Here are a few tips:
Remember, excuses give failure a voice.  Don't let that bastard have a say in your shop.