Ho Ho Ho.
So here we are again. At the end of the year, and you are wondering how to end 2019 with a bang.
Of course, you naturally think of Christmas sales, but you really wish you had planned some things out a few months ago. Somehow time got away from you.
Currently, you wish you had more sales in the pipeline. Who doesn't?
Well, here's some good news.
Christmas Ugly Sweaters Rule
My Shirt Lab partner, Tom Rauen with Envision Tees, has an excellent Ugly Sweater templated program that you can use immediately. This one tool helped him double his sales the first time he deployed it.
He asked me to share this with you, and as I know a lot of shops could use more sales, I agreed.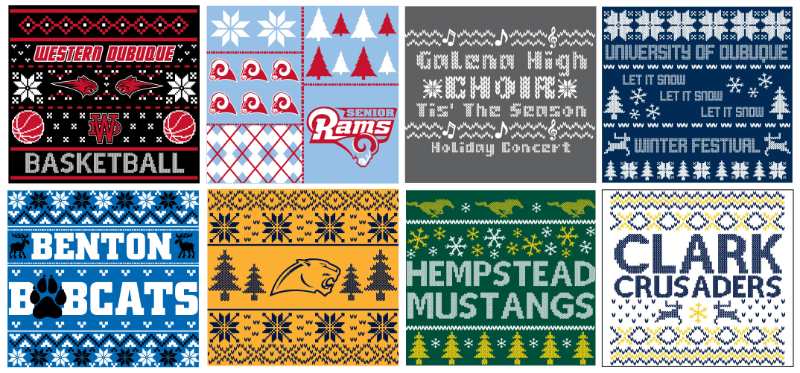 Let's face it, there are only so many ways your current customers will buy their own logo or designs. Incorporating the trendy Ugly Sweater theme into your sales approach will work for every single client in your database.
And what's great about using one of the forty-five templates included in the bundle is that it will take you about ten minutes to drop in your client's logo, change the type, alter an ink color or two, and hit save.
Bingo! It's a Christmas miracle.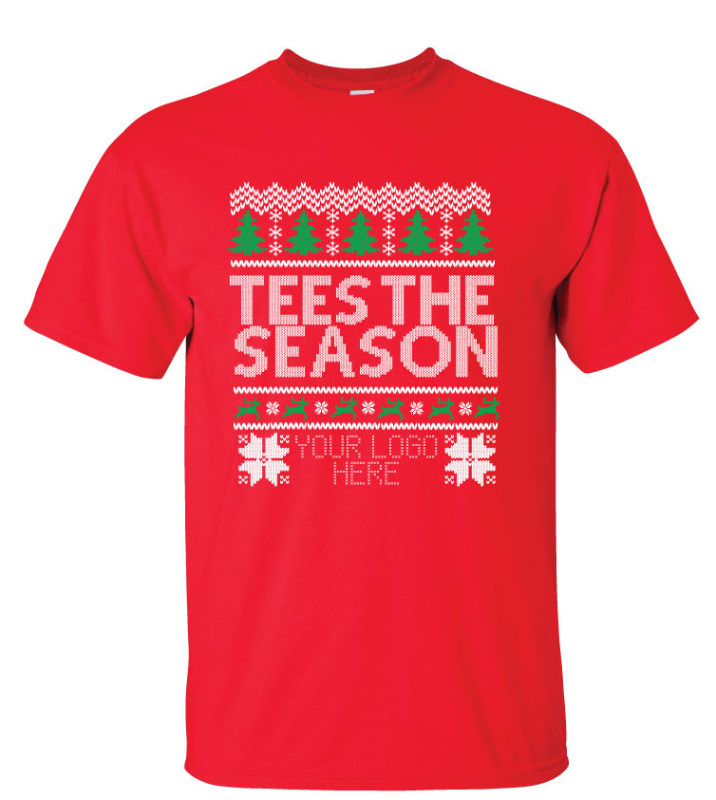 You Need A Marketing Plan Too
That's great, but how are you going to get the word out to everyone? Tom's Christmasfy bundle has you covered with Black Friday, Small Biz Saturday, & Cyber Monday marketing templates. Plus he has a few tips and tricks to help you upsell to bigger orders and other items too.
Yes, I'm sure you have artists that could create these type of designs. You probably have someone that kicks butt for you in marketing as well. This toolkit doesn't replace them, it simply accelerates the amount of work that they can push out during this busy time of the year.
Instead of starting from scratch, what if you were already more than halfway complete with a project before you even started? That's the power of using templates and pre-written scripts. Most of the work has already been handled for you.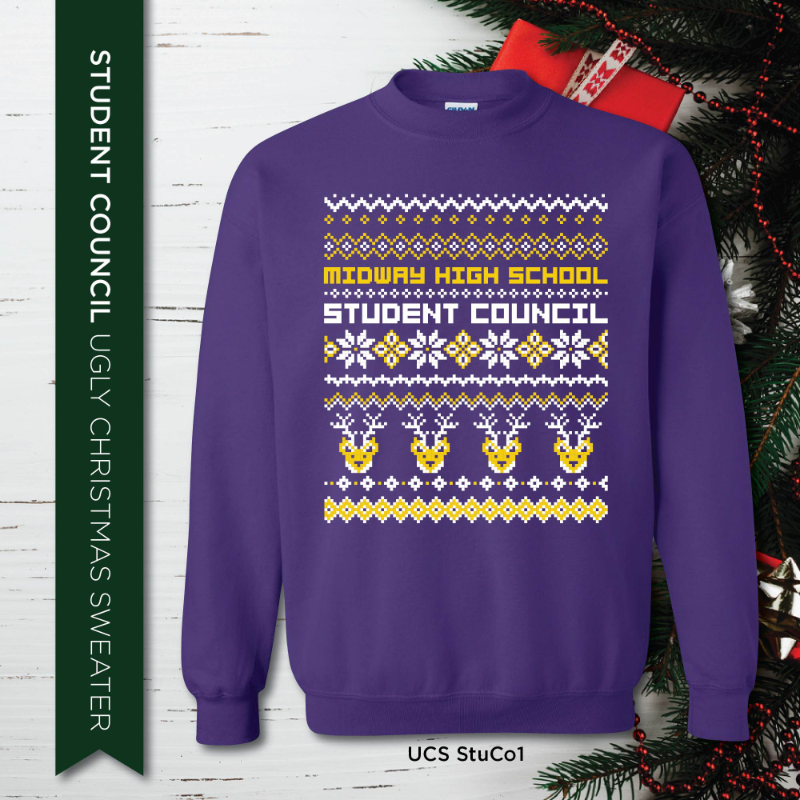 You Don't Have Much Time
On TV they use those words "Act Now" to get you primed and ready to order. The same is true here.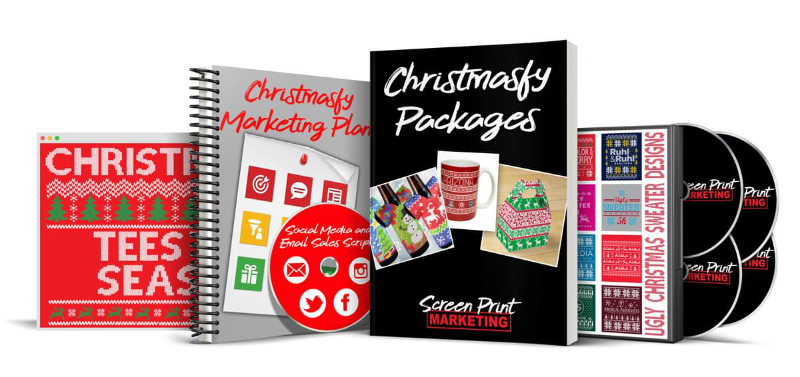 In order to get these Holiday sales booked, you need to launch the program. Which means you need to download it. Now.
Tom is only offering the program until midnight on December 1, 2019. But, I wouldn't wait that long.
Click this button and get going. It's only $197. Get some Holiday sales worth cheering about.