Shirt Lab Ft. Worth will be here before you know it. This is our first live event since 2019, and I have to tell you, the excitement level is off the charts. And it isn't just me.
Check your calendar and block off September 12th through the 14th, get your tickets and start your travel arrangements now.
Want to know what the fuss is all about? Here's a hype video we put together with an overview of all five previous Shirt Lab events.
Check it out:
For starters, this event will feature a few things we've never tried before.
You can attend in-person or via a live-stream virtual feed. The virtual live stream is exciting for folks in other countries or those that can't make the trip for one reason or another.
We're starting our event right after the ISS Ft. Worth show. You should think about attending both! FYI – I'm teaching some classes at that trade show. Get signed up!
It's two days instead of just one. There was no way we could fit this incredible lineup into one day. It's just too good.
How To Buy Tickets to Shirt Lab Ft. Worth
Want to know what to do? Good question.
We've made it easy for you to buy tickets. Just click the button below and go to the main Shirt Lab Ft. Worth website. There you can find more information on the event and also grab your seat.
You can get in-person or live-streaming access.
Shirt Lab Ft. Worth Highlights
Shirt Lab Ft. Worth will start with a networking mixer on Sunday, September 12 at the brand new Printed Threads facility. Not many print shops have a bar and sound stage, but Brett Bowden's new one does. We have had great success with a fun and casual mixer the day before the event. This gives everyone a chance to meet one another, plus compete in our famous Rock Paper Scissors tournament.
Our speakers. Holy smokes what a line-up! I'll break down them individually below, but we're extremely excited about the planets aligning and what we've been able to pull together. By the way, all five of our previous Shirt Lab Live events have sold out. For Shirt Lab Ft. Worth, we've arranged a large auditorium so there is plenty of room.
The famous VIP dinner is back on! Want to add to your Shirt Lab Ft. Worth experience? Get a seat at our VIP dinner and enjoy a relaxed and delicious evening with our speakers, key sponsors, and other VIP dinner guests. This is a limited seating event, so be sure to get your reservation in before it sells out!
Shirt Lab Ft. Worth Itinerary
As promised, here's the itinerary for the event. Some speakers are still working on their presentations at this time, but I can fill you in on the general overview.
Ken Seidl – Master of Ceremonies
Ken has given presentations on sales techniques at two of our Shirt Lab Live events, and he brings such a high level of enthusiastic professionalism to the stage that we wanted him to host the event.
He'll be also helping out with our Roundtable discussions and will be hanging out with everyone too if you want to ask him a sales question.
Day One Speakers
Tom Rauen – Topic to be Determined
Shirt Lab Co-Founder Tom Rauen hasn't nailed down the particulars on this presentation yet, but it will be on a key sales and marketing aspect that can help you scale your shop's success.
He operates his shop, Envision Tees and 1-800T-shirts, in Dubuque Iowa, and has hundreds of online stores. He's known for his marketing stunts, and his ability to connect with business leaders in his community to help drive sales.
Jason Rink – Video Lab Live!
Jason is an award-winning videographer and is going to conduct a workshop on how you can plan, set up, and film content to share on social media.
This is a live workshop where he will walk everyone through the exact steps, equipment, techniques, and what you need to know to create stunning videos to market your shop or brand.
We all know the importance of video, so having an expert share his favorite tips and tricks are going to help you level up your game easily.
Jonathan Tynes – Print Broker or Broke Printer?
Jonathan will share his story on how he went from churning out incredible designs at his Pacific, Missouri shop Kick Print to selling his equipment and brokering out the work instead.
Jonathan will be answering the question of should you print in-house or should you sell everything and outsource?  Well, nothing is as it seems and there is a saying "The grass is greener on top of the septic tank"   So what may seem like greener pastures might actually be a bad decision. 
This is his story of how JT went from a small shop to a medium sizes contract shop, to not owning any equipment at all and outsourcing everything.
JT has a great story and he wants you to succeed by learning from what's he's already overcome.
Erich Campbell – Embroidery Sales: Beyond Stitch Counts & Commodities
Incredibly popular industry veteran Erich Campbell has spent a career specializing in the embroidery area of the business.
In this session, Erich will use examples pulled directly from embroidery to show the unique value of the medium and how to communicate it better to customers. Learn how to market embroidery beyond stitches and into any decorated goods.
Starting with examples pulled from his career in embroidery and eCommerce, Erich will give direct tips on selling and showcasing embroidery as well as more universal concepts you can carry into selling any product in your collection.
Brittany Long – Topic to be Determined
The fun and engaging Brittany Long is an expert at email sequencing, lead generation, and drip marketing. She's still dialing in her presentation topic, but it will focus on how you can create, build, and deploy better communication to your customers using drip marketing techniques.
Brittany will give you tactical tips and how-to knowledge that you can take back to your business and replicate the success that she has given to hundreds of her clients.
Day One Roundtable Discussion
Ken, Tom, Jason, Jonathan, Erich, and Brittany will panel an open-mic discussion based on your questions. Whether it is something from one of the day's topics, or a challenge unique to your shop…this is your chance to ping the experts and get the answer you need.
Get your questions ready!
Shirt Lab Tribe Exclusive! Jeffrey Gitomer Q&A
Our keynote speaker, Jeffrey Gitomer, will be holding a private chat with our Shirt Lab Tribe members following the conclusion of the Day One session.
If you are in Tribe, this is your opportunity for some one-on-one time with the best-selling author and legendary sales expert.
Not a Tribe member? No worries. Get signed up here!
Day Two Speakers
Marshall Atkinson – Idea Generator – SCAMPER Method
Shirt Lab Co-Founder Marshall Atkinson has been utilizing the SCAMPER method of using constraints to help solve business or creative design problems for years.
In this session, Marshall will share how using a few starter ideas can actually help you become a more creative problem solver.
Learn to use this easy-to-understand process to help generate more frequent and better ideas for your business or art department.
Michelle Moxley – The Future of the Industry
Michelle has been on the leading edge of the industry for years and serves as the director of R&D for M&R, one of the leading equipment manufacturers in the industry.
Want to know what's coming down the pike, or what you should be paying attention to next? Michelle will share her thoughts on where the industry is going, how we are going to get there, and what is important and needs your attention.
Richard Greaves – Growth Culture Communication
Industry legend Richard Greaves has been in the decorated apparel industry for decades. He's been involved as a supplier, a printer, and a consultant. Along the way, he's seen exactly how communication plays a critical role not only in sales but within the company itself.
In this session, Richard will outline best practices that you can take back to your shop and implement to foster better communication both internally and externally to foster a culture of growth.
Mark Coudray – The Physics of Profit
Industry favorite and legend Mark Coudray is back at Shirt Lab, and in this session, he will break down how profit plays a vital role in the success of your company.
As Mark always says, "Topline sales are vanity, bottom-line sales are sanity." Discover tactical methodologies that you can implement now to make your shop more profitable.
Jeffrey Gitomer – Topic to be Determined
For Shirt Lab Ft. Worth, our keynote speaker is the author and self-proclaimed "King of Sales", Jeffrey Gitomer. He is one of the best-selling business and sales authors of all time on Amazon. His "Sell or Die" podcast is a favorite of business leaders the world over.
Jeffrey hasn't dialed in his presentation at this time yet, but we know it will absolutely rock. If you participated in last year's Shirt Lab Forge eCommerce event, you may recall his monumental session on sales that caused quite the stir in the community.
Shirt Lab Ft. Worth is in good hands with winding up our event with Jeffrey's inspirational and highly effective skills as a sales leader.
Day Two Roundtable
Ken, Marshall, Michelle, Richard, Mark, and Jeffrey will panel an open-mic discussion based on your questions. Whether it is something from one of the day's topics, or a challenge unique to your shop…this is your chance to ping the experts and get the answer you need.
Get your questions ready!
Shirt Lab Ft. Worth Live-Stream
We recognize that traveling to Fort Worth Texas might not be in the cards for everyone. For the first time, we are live-streaming our sessions so you can watch from the comfort of your office or home.
Multiple video cameras will capture all of the action. If this sounds like something you need, just click the buy tickets button below and choose that route on the ticket webpage.
Other Shirt Lab Ft. Worth Information
Shirt Lab Ft. Worth Hotel Block
We have a hotel block at the Residence Inn Ft. Worth Cultural District. Rooms are $129 per night and you need to reserve by August 25th, 2021 to get the rate.
The hotel is also giving the rate early if you want to attend the ISS Ft. Worth show and not have to move hotels. The hotel block starts on September 8th and lasts until the 15th.
Shirt Lab Ft. Worth Meals
We will be providing a delicious catered lunch every day for Shirt Lab Ft. Worth. If you have any dietary restrictions or need accommodations, please let us know early so we can make arrangements for you.
Got Questions?
We're here to help you. If you want to chat about Shirt Lab Ft. Worth and have any questions, you can book a call with me. Let's chat!
---
"In sales, it's not what you say; it's how they perceive what you say." – Jeffrey Gitomer
"The key in mastering any kind of sales is switching statements about you and how great you are and what you do, to statements about them, and how great they are and how they will produce more and profit more from ownership of your product or service." – Jeffrey Gitomer
"There is no prize for in sales for second place. It's win or nothing. The masters know this and strive for – they fight for – that winning edge." – Jeffrey Gitomer
---
Help Support This Blog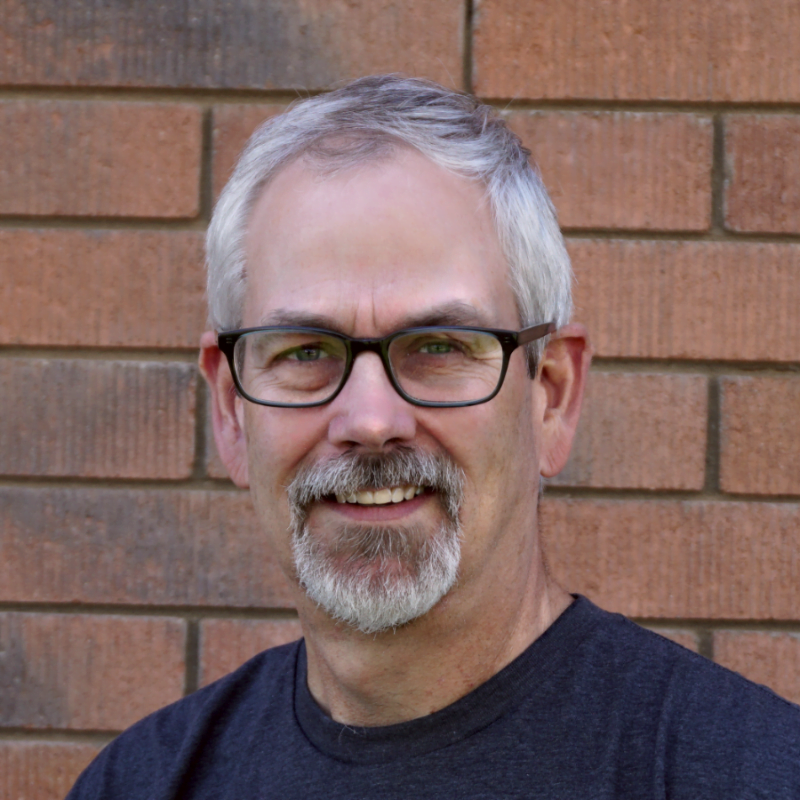 If you like this blog and would like to support it, you can:
Share this blog on your social media.
Subscribe to the Success Stories podcast.
Watch and like an episode on the Jerzees Adventures in Apparel Decorating YouTube series.
Thanks!