Let's talk about leadership for a minute.
In your company, community, and industry your ideas and actions matter. For the purposes of this article, we are going to divide leadership into two categories.
Thermometer Leadership
This is the reactionary type of leader. When things start to heat up, they can leap into action and make a difference. These folks are problem solvers and troubleshooters.
Thermostat Leadership
This is the type of leader that actually controls the environment. They are more forward-thinking and proactive. They set the tone.
Why This Is Important
It is important to have good leaders on your team in your company. Within any group, it is critical to have people who know the way, show the way, and lead the way in everything you do.
But because there are different leadership styles, it is important to understand how the choice of leadership could affect the outcome of the business. Everyone has a different style of leadership. My job here is to point out these two, so you can reflect on how you or your staff is managing your crew in your business. Leadership can evolve.
Traits of a Thermometer Leader
This type of leader is a good one. It's great to have someone on the team that can calmly and methodically solve problems.
Thermometer leaders have these traits:
Situational awareness – they can see what's going on and step in if something is out of whack
Operational excellence – they know what success looks like.
Effective leadership – can rally the troops and get them across the finish line.
Engagement – they typically have a great relationship with staff members and customers
Teamwork – they are team players through and through. "What needs to happen?" is their calling card. They will get it done.
Traits of a Thermostat Leader
This leadership type has more vision than day-to-day operational chops. They typically think further down the road and are great planners.
Thermostat leaders have these traits:
Act like an orchestra conductor – they set the template and the tempo for how the organization operates. It is their vision that is executed.
Planning – they like to think ahead and be proactive.
Delegation – they are fantastic at handing out assignments and thinking through ways to avoid challenges.
Build the bench – they are all about having multiple people learn different roles. Cross-training is always a priority.
Culture – as Peter Drucker famously said, "culture eats strategy for breakfast." They are all about getting the right fit for the team.
Can You Be Both?
Absolutely. Effective leadership knows no boundaries.
In fact, I think the further you travel up the executive food chain you have to have qualities of both.
Top leaders in any organization possess these six leadership traits:
Set the direction – this means that they dictate the vision, strategy, and resources to achieve established goals.
Build Alignment – this means that they create the culture, organize the business, and hire the right talent.
Activate leaders – they build an effective leadership team underneath them, create an environment of teamwork, and set the operational rhythm of the company.
Engage the team – they create powerful interpersonal relationships, help build team capabilities, and ensure skills are taught.
Connect with people – they are effective with their interactions, give purpose and meaning, and define what success looks like.
Personally effective – they have perspective and direction on what they are doing and where they are going. They dictate the time and energy needed for success.
Where Do You Fit In?
Where do you think you fit in with your personal leadership style? Are you a problem-solver Thermometer Leader or more of a visionary, culture-building Thermostat Leader?
Maybe a bit of both?
Leadership is hard. It requires a lot of mental stamina, research, and discipline.
Recently I came upon a great leadership quote by the legendary University of Alabama football coach Nick Saban that I think sums it up.
"If you want to make everybody happy, don't be a leader. Sell ice cream."
---
"Before you are a leader, success is all about growing yourself. When you become a leader, success is about growing others." – Jack Welch
"The quality of a leader is reflected in the standards they set for themselves." – Ray Kroc
"Leadership is hard. It's a skill. It's a technique." – Jocko Willink
---
Help Support This Blog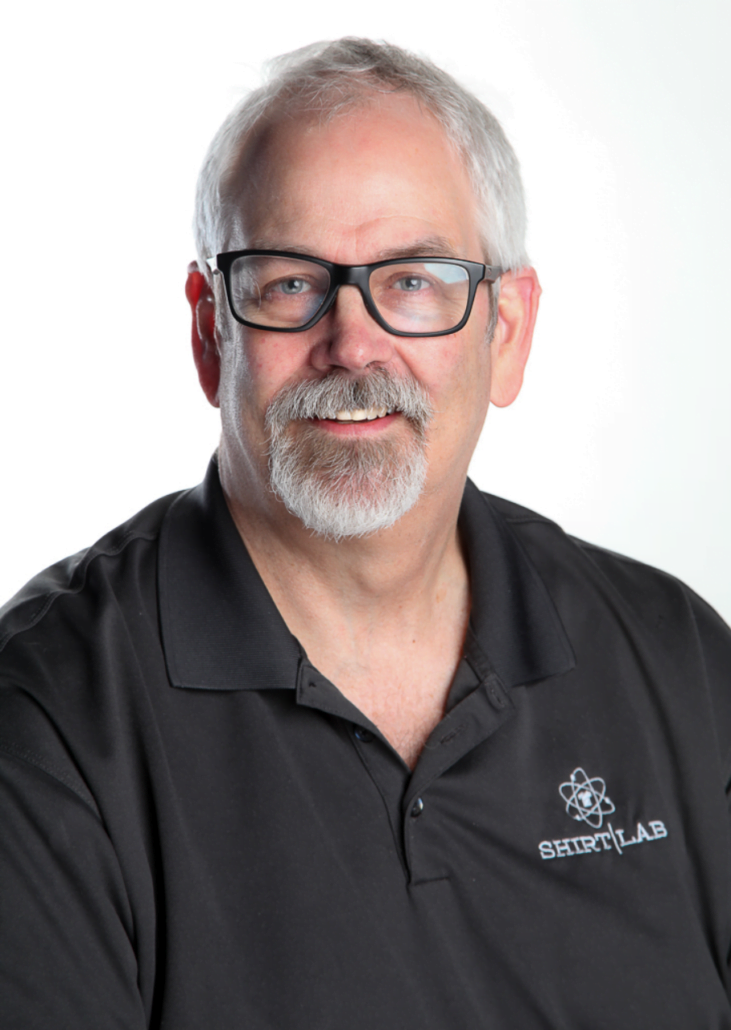 If you like this blog and would like to support it, you can:
Share this blog on your social media.
Subscribe to the Success Stories podcast.
Watch and like an episode on the Jerzees Adventures in Apparel Decorating YouTube series.
Get signed up for the new Production Tracker app.
Thanks!

Marshall Atkinson also shares exclusive blog content at Supacolor.com. Supacolor makes The World's Best Heat Transfer and provides tips, inspiration, and other resources designed to empower professional garment printers.