Have you ever heard the phrase "Principles of Serendipitous Confluence" before?
This phrase basically means "discovering the right thing at the right time."
I found this expression in the book "Ghost Rider" by Neal Peart. This book documents Peart's over 57,000-mile motorcycle journey that he took after the death of his wife and daughter in the same year.
If you aren't a Neal Peart fan or haven't heard about him before, you may know him from his normal day job, which was the drummer for the rock band Rush. He passed away in 2020 from Glioblastoma, a form of brain cancer. Peart was the band's lyricist and is considered one of the greatest rock drummers of all time. (check this out)
However, this article isn't about him.
It's about you.
How Do You Observe?
Serendipity happens all around you constantly and usually goes unnoticed. Think about it this way, it is amazingly difficult to envision your future and make it work out the way you desire.
Life just doesn't happen that way.
Yet, when you reflect on your life's major events and start connecting the dots, the people you meet and the experiences (both good and bad) always shape your future. You are the totality of your life's journey.
Meeting that one key person, attending an event, or even something tragic in your life can make all the difference in how your future shows up.
But the challenge is that we often don't realize the significance of these things at the time. Yet, there are ways that you can observe these serendipitous confluences in our lives and act upon them.
Practice Self-Awareness
Too often, we are head down, grinding out our lives. That act of being busy can make you jet past opportunities that could have a dramatic impact on your life. You just don't see them.
The first step starts with noticing things.
Observation is a skill that needs to be developed, like anything else. When something or someone that could make a significant difference in your life appears, there will NOT be an alarm bell that sounds. Sorry, that's not how it works.
Instead, could there be a sliver of recognition? When you are ready to understand or meet someone, that's when there will be a tiny blip on your radar screen.
Blip.
That's it. You may or may not notice. But the more self-aware you are, the more distinctive the blip will be.
This is why opportunities for these will suddenly appear before you when you are ready to buy a house or get a dog. When you are not ready for them in your life, you'll ignore them. The serendipitous confluence directs them to you and dings your inner radar.
The more self-aware you are, the better your inner radar will identify these opportunities in your life.
Are You Open to This?
My next question here is, "Are you open to this?" Because the people that crave new experiences and just jump into the jet stream to see where it takes them tend to find more opportunities.
As you are reading this, we just had Shirt Lab Chicago. This was a significant educational opportunity for the nearly 100 people that attended. There was a lineup of fantastic speakers who all brought the heat. It sold out. Were you one of the audience members, or did you stay home?
What the attendees experienced was a purposeful serendipitous confluence. The event is orchestrated that way. We hosted a networking event on Thursday that featured a "Rock Paper Scissors" tournament. Attendees had to find their challenger and beat them in the game. This activity is designed to get people out of their comfort zones and introduce themselves to someone new.
Many people made new friends between that, the program, the networking opportunities, and the VIP dinner to close the event.
Down the road, this will be impactful for them. We know this because previous attendees from past Shirt Lab Live programs told us this post-event.
Serendipitous Confluence In Your Neighborhood
You don't have to travel to our event to build this into your life. It simply is a matter of being open to these opportunities and recognizing them.
Try this at home. Think about something positive that you want in your life. A new client. Better employees. A new car. Maybe someone to love.
Then, consider what attributes those things might have. For example, let's say you want a new client. Any type of client? Or maybe one that fits a higher caliber profile. What is their problem or need? Start researching that type of client. Know what to look for.
And then keep your eyes and ears open. That client is all around you right now. In line at the coffee shop. At the ball game. Sitting by themself at the chamber of commerce lunch.
But you weren't ready to meet them before because you haven't been researching them. They were just another person sipping a Diet Coke.
One Example From My Life
In 2010 I was the Vice President of a contract apparel decorator in Florida. In early December of that year, I was fired from my job without any reason other than the aftershocks of the 2009 recession. I had worked there just a few weeks shy of 18 years.
I was devastated. It felt like a betrayal. To this day, it still is.
Yet, looking back on that, it was the best thing to have ever happened to me. It freed me from remaining in Tallahassee, my hometown, and venturing out on shaky legs to discover opportunities beyond Florida. I began coaching shops and businesses and helping them untangle their chaos soon after.
I started writing blog articles. Industry publications began publishing articles. I became the Chief Operating Officer for a much larger and more prestigious firm. This is where I developed and put into practice many of the lean workflow and sustainability ideas in production that I still use with my clients today. I started teaching classes and helping more shops succeed. The Success Stories podcast was launched. So was a YouTube show called Q&A with Alan & Marshall, and another one called Adventures in Apparel Decorating. And let's not forget Shirt Lab Tribe.
So what was the serendipitous confluence in this situation? You are reading it. My blogging and article writing helped me start my brand as someone that could help others succeed.
The right thing at the right time.
Back in December of 2010, it would be impossible to predict my journey ahead. This goes for you as well.
The journey you are on is unimaginable. But magical things can happen if you are open to trying new things.
You just have to be open to it.
---
"If you choose not to decide, you still have made a choice." – Rush "Freewill" 1980
"Learning that we're immortal for only a limited time" – Rush "Dreamline" 1991
"I can't pretend a stranger is a long-awaited friend" – Rush – Limelight 1981
---
Help Support This Blog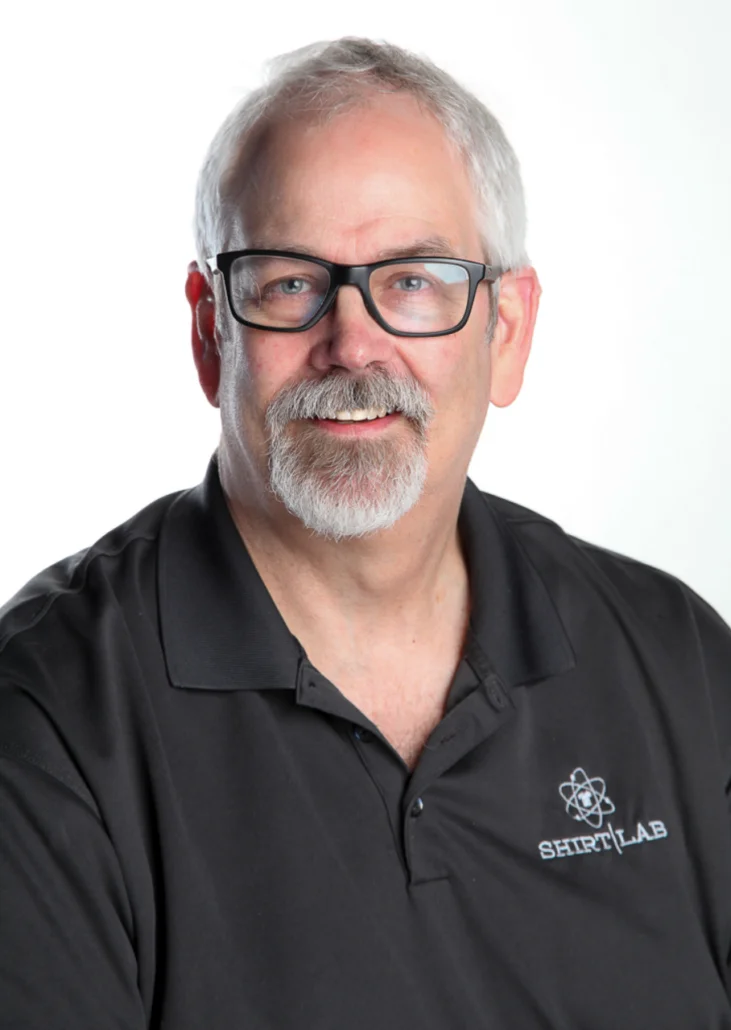 If you like this blog and would like to support it, you can:
Share this blog on your social media.
Subscribe to the Success Stories podcast.
Watch and like an episode on the Jerzees Adventures in Apparel Decorating YouTube series.
Get signed up for the new Production Tracker app.
Also, my basic elevator pitch to you is I'm that help with "Clarifying effective change." If you need help and want to learn more, please schedule a discovery call here.
Thanks!

Marshall Atkinson also shares exclusive blog content at Supacolor.com. Supacolor makes The World's Best Heat Transfer and provides tips, inspiration, and other resources designed to empower professional garment printers.