Fact: I have a virtual assistant. Her name is Lira, and she lives in Davao City, Philippines. This is the third most populous city in the country, with about 1.7 million people.
Lira kicks ass for me every day.
By the way, you've seen her work. You didn't know it was her doing it. That's the point. For me, she handles my social media posts, the editing and publication of the Success Stories podcast, and a bunch of tasks for Shirt Lab. Plus, anything that I throw her way that I need to have completed. She's created graphics, animations, and videos for me.
All while I was doing something else. And that's the point.
I speak with an incredible number of people, and almost everyone tells me how busy they are. Like it is a badge of honor to be stressed out.
I got news for you, kid; it doesn't have to be that way.
What is a Virtual Assistant, Anyway?
A virtual assistant is an employee who works for you, just like one in the next room. You will have to educate them on your processes, procedures, and daily expectations. It is a good idea to prioritize the work and ensure they understand what to do next. They will need to have expectations on hours that they should be working. You will have to explain things, show them how to do something, and be nice to them.
Just like any other employee.
Except they are on the other side of the planet. This can be a great thing, as while you are sleeping, they can work. Some VAs will work the same hours as you if that is required. For Lira, she knows that she can work anytime she wants. I don't mandate the schedule, just that the workload is completed. She has complete autonomy when she works.
Lira is a twenty-five-year-old college graduate and is one of a few hundred virtual assistants employed by a company called Legacy Virtual, located in Memphis, Tennessee. She has a direct supervisor, who also lives in the Phillippines, and his name is John. I have a weekly fifteen-minute call with John as a check-in. I cancel the meeting if we are on the right track and nothing needs to be said.
Lira is a full-time employee who costs me less than ten bucks an hour. This means the lower-priority work I need to handle can be completed at an affordable cost.
What Can A Virtual Assistant Do?
What can they do? Easy. Any task that doesn't require them to be physically present.
Social media posts
Graphics and creative design
Order entry
Bookkeeping
Lead Generation
Administrative Tasks
Scraping & cleaning data
Invoicing
Preparing Reports
Creating videos
Building and managing online courses
Customer follow up
Scheduling appointments
Research
Receptionist services
Call center
Creating sales presentations
Replying to comments on social media pages
Inbox management
Content creation
Online store creation and upkeep
Writing SEO-friendly content for web pages and stores
Order processing
Competition research
Creating form templates
Writing SOPs
Transcriptions of meetings or content
Video and audio editing
Keyword research
Measuring analytics and performance reports
Setting up CRM tools
Newsletter creation
Monitoring Google Analytics
Website maintenance
Press Releases
Plus, any task that doesn't require someone to be physically present.
How to Get Started
When I called Legacy Virtual, I spoke with Catherine Devore, and she gave me some excellent advice. "Take a week or two and jot down every task that comes up that you would like to delegate to someone else."
So, I took her advice and created a Google doc. I kept it open while working, and a few weeks later, it was three single-spaced pages long.
That was sent to Catherine, and I asked her to find someone to do the tasks on the list. They interviewed about three dozen people and narrowed it down to the top two. I interviewed them both and picked Lira. That was June of 2021.
We started small. 20 hours a week. A few simple tasks. Once Lira learned the basics, I would add another duty. I used Asana to keep track of tasks and due dates. Eventually, Lira was working full-time. In an amazingly short time, she had everything down and could operate independently without much supervision from me.
To me, it is important to check in and give clear expectations on what success looks like. There can be zero ambiguity. Emails get sent every day, and plenty of Zoom video calls to ensure there is face-to-face communication.
I need Lira to understand what's needed and be happy with the work I'm assigning. If you are starting out using a VA, communication is critical.
But don't take my word for it. Let's ask Lira what it is like to be a virtual assistant.
What Does Lira Think About Her Job?
Want to know what it is like to be a VA in the Philippines? Let's ask Lira!
Q: How long have you been a VA?
Answer: – "About 2-3 years now."
Q: What do you like the most about it?
Answer: "The unlimited chances of growth. This job siphons you into a world of new skills, platforms, and systems, and you get paid to learn all these as you do your job. Some people pay to acquire such knowledge, and you get paid a salary to learn them."
Q: From a career perspective, how does it rank to your friend's jobs?
Answer: "Most people in my circle are in the same industry as I am or at least have been in the industry, so I've never really thought about this. Though, there's this side of Asian culture… Filipino culture, to be specific, where the standard of success is measured by having Dr or Engr before your name or at least Ph.D. as a suffix, and jobs like mine are for those left with no options. But I beg to differ; for me, any job that requires hard work and earns you honest money – may it give you a title or not, a suffix or not, has the same rank."
Q: What is it like working with me?
Answer: "Oh boy, I can't ask for any better. You are a dream to work with… a supportive and encouraging boss + mentor. You give me the freedom to manage my work and give honest advice; the best guy ever! I learned a lot ever since I started working with you, work-wise and business-wise."
Q: If you could change anything about being a VA, what would it be?
Answer: "This does not apply to me, but to those outside the industry. I would like to change how this job is being perceived and treated. It's not a "no choice" job… not everyone has the chance to be accepted in this kind of job, and it takes a lot of willpower and brain processing."
Q: How has being a VA helped you personally? (Besides the money part of having a job?)
Answer: "It helped me improve my decision-making skills. Back when I still had my 9-5 job, what I do is based on routines that have to be strictly followed, and I felt stressed and stunted. As a VA, there is a lot of decision-making and conflict resolution going on, and being in this job made me realize the potential I have beyond the constraints of instruction."
Q: What advice would you give to someone who wants to be a VA so they start on the right foot?
Answer: "For anyone who's just starting or would like to enter this industry, start with agencies/platforms that provide training; they will train you and equip you with the necessary skills and knowledge to get started. Collect experience as you work with them, learn as much as possible, and build your portfolio as you venture out. The next piece of advice is to niche down. Having a niche will guarantee better options and, of course, better pay. It is great to be an all-rounder but make sure to have one or two skills you are insanely good at."
What About Mistakes?
Does Lira make mistakes? Of course. We all do.
Any employee you hire is going to make a mistake. However, I can tell you that most of the errors Lira has made since she started working for me have been my fault. If you trace back the root cause of the problem, it usually was because I didn't communicate specifically enough.
Be honest with yourself and your VA team. What do we need to do to improve so the mistake doesn't happen again? This is the same reflection you should be doing with any other employee in your company who physically works beside you. It's leadership 101. What could you have done as a manager to ensure the mistake didn't happen? Clearer instructions? More guidance? A video or image showing something visually? Examples?
Money And Time Management
Do this thought exercise. What is your time worth per hour? $50 an hour? $100 an hour? More?
What does your work week look like on average? If you are like most entrepreneurs, you quit working a 40-hour-a-week job so you can work 80 to 100 hours a week owning a business. This pace will cause burn-out and many other problems if you aren't careful.
Make that list that I mentioned previously. I'm sure there are tasks you handle weekly that could be outsourced to a person or team to handle for you. This is why you should contact a company like Legacy Virtual. Find your VA.
I want you to consider what your time is worth an hour because many people I speak with say that they "can't afford" this type of program. Hint: you are already paying for this. It's your time.
Here's the most important question: How will you spend that when you free up a huge chunk of your time? With your family? Doing something you love?
---
"You can have everything in life you want if you will just help other people get what they want." – Zig Ziglar
"Leadership is solving problems. The day soldiers stop bringing you their problems is the day you have stopped leading them. They have either lost confidence that you can help or concluded you do not care. Either case is a failure of leadership." – Colin Powell.
"The new year stands before us, like a chapter in a book, waiting to be written. We can help write that story by setting goals." – Melodie Beattie
---
Help Support This Blog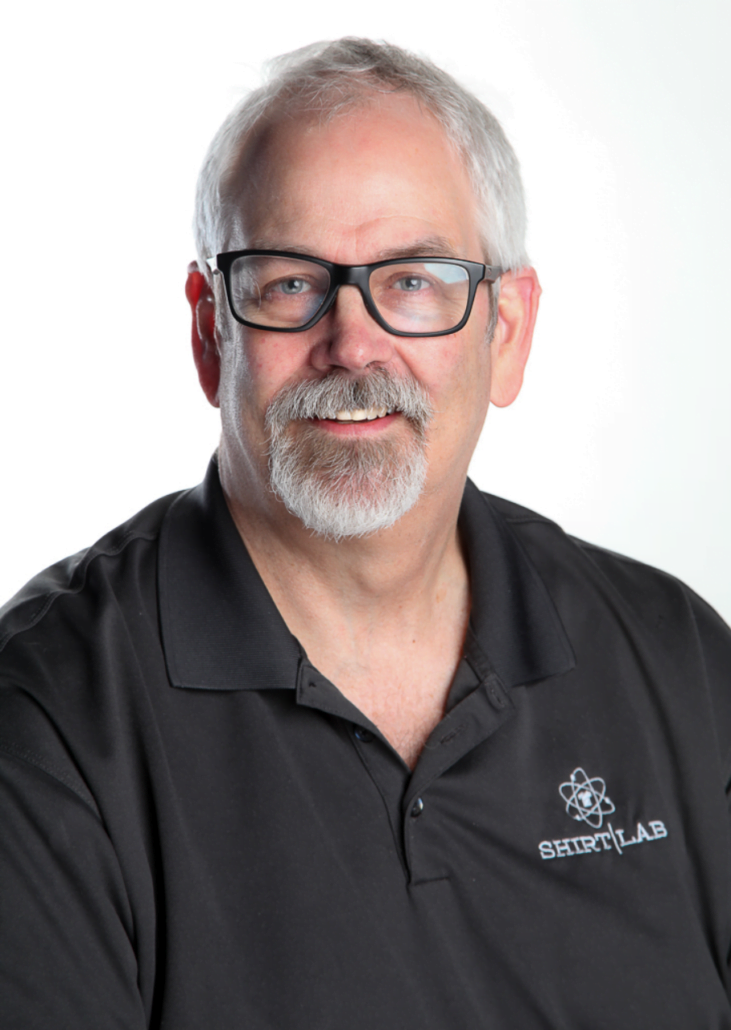 If you are reading this and it is not on my website, it has been stolen without my permission. Please report this to me, and/or publicly out the website that hijacked it. And if you are trying to copy and use it without my permission, you are stealing.
If you like this blog and would like to support it, you can:
Share this blog on your social media.
Subscribe to the Success Stories podcast.
Watch and like an episode on the Jerzees Adventures in Apparel Decorating YouTube series.
Get signed up for the new Production Tracker app.
Also, my basic elevator pitch to you is I'm that help with "Clarifying effective change." Please schedule a discovery call here if you need help and want to learn more.
Thanks!

Marshall Atkinson also shares exclusive blog content at Supacolor.com. Supacolor makes The World's Best Heat Transfer and provides tips, inspiration, and other resources designed to empower professional garment printers.