I'm sure you have heard the phrase, "If you are the smartest person in the room, you are in the wrong one."
This week I thought I would poke at the notion of networking. All too often in this industry, people are laser-beam focused on the work in front of them continually. Taking time to attend an event with other people seems frivolous.
"Are you kidding? Look at all of this work!"
Yes. But is it the RIGHT work? And what methods are you using to churn it out? The power of surrounding yourself with people with more experience, talent, skills, or wisdom is that they can help guide you to a different level.
They say you are an average of the five people you hang around with the most. Who are those people? Are they supporting, encouraging, and actually pushing you to be better? If so, fantastic.
If not?
Maybe you need to switch up your network. To that end, here are some ideas.
Join the Shirt Lab Tribe
Yeah, I know. Shameless plug. But I'm throwing this out there because it is the best group in the industry.
Shirt Lab Tribe is a mastermind group of decorated apparel industry shops dedicated to helping each other grow and prosper. Tribe members are from all sizes of shops and in different regions of the world.
The Tribe has a main page called Circle, where you can post questions and view thousands of hours of industry recordings, presentations, workshops, and past live events. Every Tuesday at 5:00 pm EST, there is a live Q&A Zoom call with Tribe members, where you can ask questions, chat about the industry, or share stories. This is open to not just you but also your employees.
Tribe members enjoy discounts on events and other benefits from our sponsors.
Membership is only $97 monthly and covers 100% of your employees.
Attend Trade Shows
Trade shows are not only for reviewing new equipment, apparel blanks, or software. There are three main reasons why people go to shows.
Network with like-minded people
Take industry-specific educational classes
Touch and feel the latest products for the industry
Sure, you can look stuff up on the internet. Mother Google knows all. But unless you order in samples, you can't check out the softness of the fabric or the fit of a certain size. Plus, when talking to someone in a trade show booth, you can ask them precise questions about a project that you might have coming up.
ISS Long Beach just happened last week. Did you go? Thousands of people did. But for every attendee at the show, there were probably 100 people that didn't make the effort.
I personally taught two classes. The class on Friday was about taking action and achieving goals. About 120 people were in that room. I taught a class with Davis Slagle from BeeGraphix on best practices with DTF (Direct to Film) on Saturday. We had about 160 in that class.
Mixed in with that were breakfast, lunch, and dinner meetings. Appointments and networking events too. Shirt Lab hosted a sold-out Mastermind Dinner on Friday with a curated industry discussion on market differentiation that lasted until 12:30 am.
For me, trade shows have always been the place to connect with other like-minded people. My deepest connections in this industry go back twenty or thirty years. You guessed it, from sticking out my hand and introducing myself at a show. As they say, "You must be present to win."
Go to Industry Events
There are a ton of industry events that you can attend. Supplier open houses, classes, learning events such as PrintHustlers or Shirt Lab Live, or even calling another local shop to compare notes.
To a certain degree, you may see others as "competition," but not everyone serves the same market. Your focus could be B2B, while someone else prints for large brands.
While I think you can learn a lot from posting in a Discord channel or a Zoom meeting, there is nothing better than seeing things in person. That's always where the real magic happens, and the epiphany gets delivered.
For the most part, this industry has folks that are willing to share. Maybe not all of the skeletons in the closet or the true secret sauce…but enough to make a difference so you can learn.
Plus, sometimes they are a lot of fun. For example, after the recent ISS Long Beach show, ROQ threw a fantastic party on a boat. The band Everclear rocked it out on the top deck. The boat never left the dock, but I was able to engage with current and past customers, potential customers, and even a few industry sponsors. All in one place.
That's why you go.
It Takes You Being Vulnerable
So closing up here. You must be open to change to get the most out of any opportunity. Your way of doing something may not actually be the best. The only way you will find out is to compare, ask questions, and then here's the hard part – take action and try something new.
Even if you have been in the industry for decades, you may not be aware of a new development. Companies are inventing new products, fabrics, software, and techniques constantly.
Not to mention, customers' tastes and behavior change too. For example, I've heard countless people decry that direct-to-film transfers won't work because they don't feel like a screen-printed shirt. That's the view of a screen-printer.
Millions of customers receive shirts decorated with heat-applied transfers and are completely happy with them. They 100% don't care that they were not screen-printed. Undoubtedly, some people won't like a shirt with a transfer. That's not the point.
Are you vulnerable enough to test and see if this new development in the industry could work for your customers?
What about other things in your shop? From using a virtual assistant, finding a new trucker cap, outsourcing your artwork, to selling promotional items, what could you learn from others that could impact how you run your business?
That's why you need to get into a room with people who are already successful in doing the things you are not doing yet. You have to make time for it.
---
"Service to others is the rent you pay for your room here on earth." – Muhammad Ali
"The biggest room in the world is the room for improvement." – Helmut Schmidt
"Never hold discussions with the monkey when the organ grinder is in the room." – Winston Churchill
---
Help Support This Blog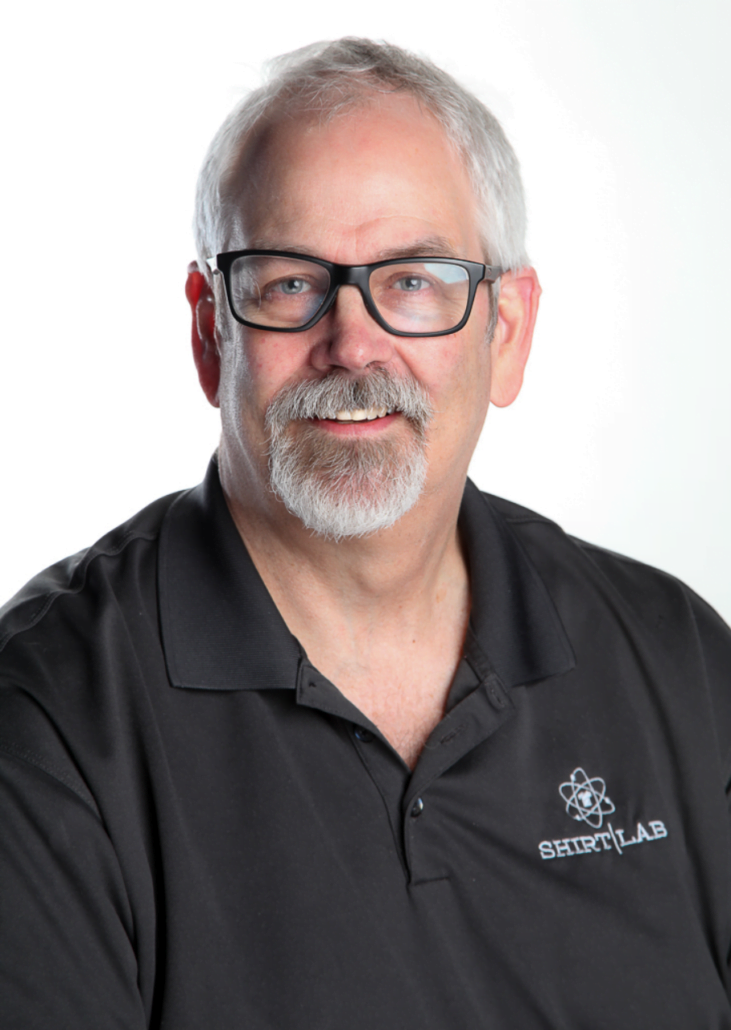 If you are reading this and it is not on my website, it has been stolen without my permission. Please report this to me, and/or publicly out the website that hijacked it. And if you are trying to copy and use it without my permission, you are stealing.
If you like this blog and would like to support it, you can:
Share this blog on your social media.
Subscribe to the Success Stories podcast.
Watch and like an episode on the Jerzees Adventures in Apparel Decorating YouTube series.
Get signed up for the new Production Tracker app.
Also, my basic elevator pitch to you is I'm that help with "Clarifying effective change." Please schedule a discovery call here if you need help and want to learn more.
Thanks!

Marshall Atkinson also shares exclusive blog content at Supacolor.com. Supacolor makes The World's Best Heat Transfer and provides tips, inspiration, and other resources designed to empower professional garment printers.