How effective are you with your day? As they say, we all get the same twenty-four hours. What you do with them matters.
While you can focus on being efficient, which is maximizing your productivity, I like to focus on being effective, which is about completing the desired result or outcome. This means that you achieve the end result that you want.
I thought it might be nice to list a grab bag of some of my favorite tools for the industry that can assist you in achieving an effective outcome.
Effective Process, Data, and Organizational Tools
I want to start with these, as I'm a big believer that you can't manage what you don't measure. Obtaining and understanding data is how you make better decisions. Check these out and see if any could impact your shop.
Instant P&L Calculator
Frequently I speak with shop owners who do not readily know their Gross Profit, Gross Profit Percentage, or their Net Profit, or Net Profit Percentage. The common excuse is, "I'm waiting for my bookkeeper to do this for me."
Why wait? All you need to calculate these important benchmarks are your monthly Total Revenue (sales), Total COGS (Cost of Goods Sold or variable costs for running your business), and Total Overhead (these are the fixed costs you would have, even if you didn't have any sales)
You can use this free spreadsheet and enter your information to obtain these important financial metrics. Make more effective strategic decisions.
Click here to get the Instant P&L Calculator.
Daily Job Costing Spreadsheet
I wrote an article a few weeks ago on this. Check out "Know Your Daily Profitability" to learn how to use this fantastic tool.
This answers the question, "Did we make any money today?"
The Daily Job Costing Spreadsheet was developed for shop owners to combine the financial and production information on the work being run daily to focus on profitability levels for the business.
You can use this free spreadsheet with your daily shop information to understand your profitability.
Click here to get the Daily Job Costing Spreadsheet
Production Tracker
If you want to understand your production data, then a tool like Production Tracker is necessary for your shop. The software uses No-Code technology and obtains the order information from Printavo via API calls.
Your team can access the Production Tracker tool on any tablet, phone, laptop, or iPad.
As they work, they click a button to designate the Start, Stop, or Pause of anything they handle for an order. They can enter information or choose pre-selected choices from a pulldown. The Production Tracker tool logs the results in the cloud and instantly visualizes the data for a better understanding of what's really going on out on the floor.
You can also have your team log Preventative Maintenance activity, Screen Room results, and any other decoration type, such as Embroidery, Heat Press, or Laser Engraving. The KPIs that are tracked are fully customizable to your shop.
There is a small subscription fee. Click the button below to arrange a time to demo the platform and have the Production Tracker help you set up your KPIs with a free one-month trial.
Schedule a Production Tracker Demo.
Easy-to-Use Process Mapping Tool
I discovered SketchWow last year and have been using it ever since. It is easy-to-use software and is excellent for getting your process mapping and mind-mapping ideas down. One of the fun things that I like is that when you save a file, it throws "confetti" and celebrates.
Last year I reworked some internal processes using this tool, including some of the features on this webpage (the "schedule a call with me" workflow, for example).
There is a library of easy-to-customize templates, icons, and other already-to-use items for anyone doing any process mapping exercises.
Art, Creativity, and Design Tools
I'm a huge fan of using the right tool to design something. Why struggle? Let's face it; we are all involved in a highly competitive creative industry. It's an arms race. Are you being left in the dust? Check out these tools that could help you become more effective with your art mojo.
Seps.io
Yeah, I know. The mere fact that a service can handle your screenprint separations may seem a little weird. I'm a control freak like you and want to do things myself.
However, the team at Seps.io are all about giving you something you may desperately need.
Time.
That's right. Busy shops don't have a lot of time. Small businesses where the owner is the artist, the accountant, the printer, and the shipping clerk, certainly don't have spare time either.
What I like about Seps.io is that they can do the daily "grind" part of the art process for you. This allows you to have more time to focus on creatively solving problems. Not sending out art approvals or separating files so they are ready to print. Let them handle your vector retracing, color separations, proofs and mock-ups, and embroidery digitizing.
These guys are pros and can handle anything you throw at them.
Midjourney
Just say yes. Start playing around with the artificial intelligence way of creating art. This is a tool, just like any other. However, the sky is the limit on what you can create. To get started, you'll need to add Midjourney to your Discord account and accept the terms of service. You get 25 free uses to play around, and then you'll need to create an account subscription to Midjourney.
After your trial, you'll need to create a subscription. The basic plan is $8 per month, and you can render up to 200 images.
Midjourney works by utilizing words you give it as instructions on what to create. These words are called "prompts."
In a matter of seconds, it returns four images based on your instructions.
For example, I used the prompts for the image below (textured, summertime, warmth, dragonfly, lotus flower, cinematic photograph). After Midjourney renders your creation, you can upscale the image or see variations. This took about ten seconds to produce.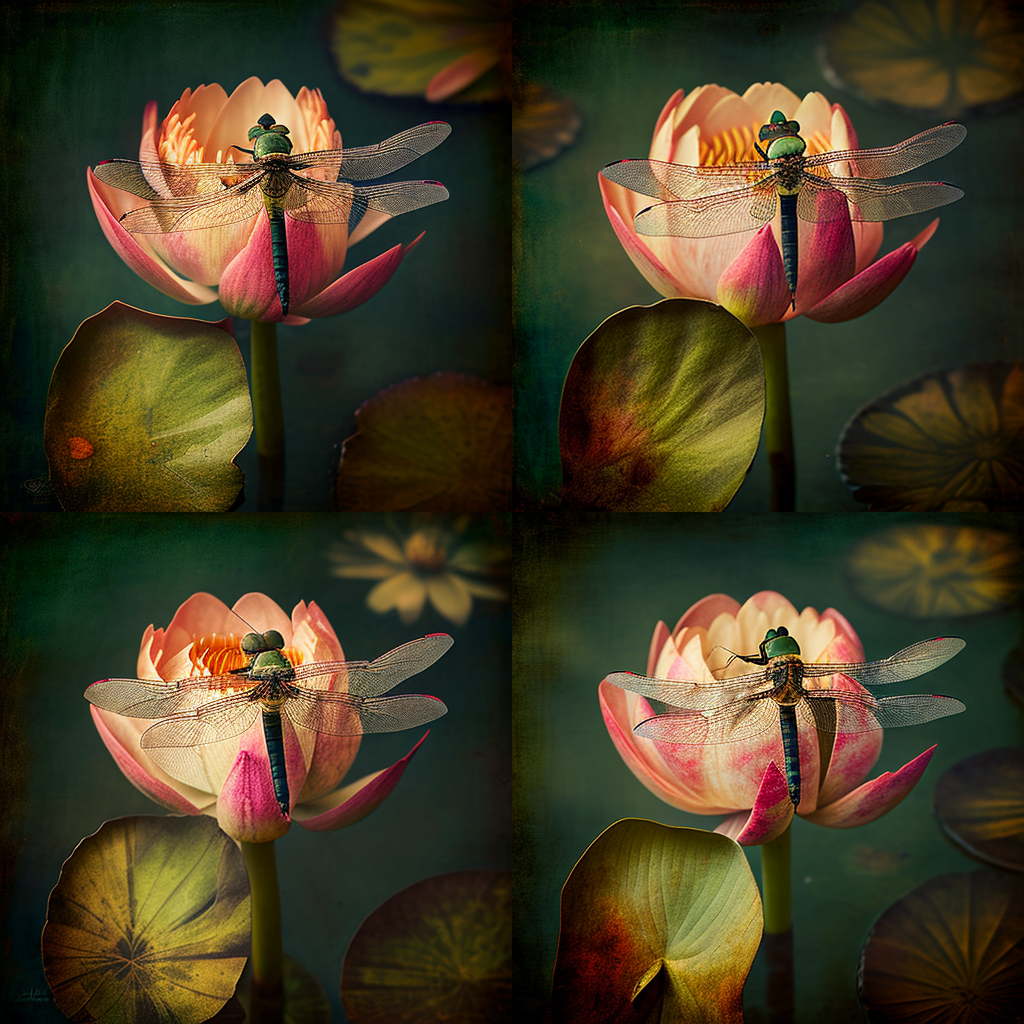 Like anything, you'll need to master how to get the image that may be in the back of your mind to match the Midjourney rendering. The secret sauce is in the prompts.
"The best time to plant a tree was 20 years ago. The second best time is now."
Get Midjourney (you'll need a Discord account too)
Affinity Photo, Affinity Designer, & Affinity Publisher
Tired of the monopoly that Adobe has on everything you create?
Affinity is a design software suite that can open and edit anything created on the Adobe platform and Corel Draw. Plus, the software is purchased with a one-time payment instead of squeezing you monthly.
I've been using Affinity platforms for several years now and find them more intuitive and faster for creating the graphics I use daily.
They now have a universal license where you can use the Affinity Photo, Affinity Designer, and Affinity Publisher on all operating systems and platforms (including your iPad) for a one-time payment of $169.99.
Envato Elements
I'm a big fan of Envato Elements and have been using this service for many years. This platform houses photos, presentation templates, textures, videos, music, graphics, WordPress themes, fonts, and many other goodies.
It is frequently updated. You likely have seen, heard, or interacted with something I discovered on this platform.
I use it for one purpose, and that is to save time. I want to be more effective with my time, so I'm always interested in starting something with a massive chunk of the work already out of the way. Of course, I put my twist on things somewhere along the way, but it is excellent not to have to start at zero.
They have a free trial, and you can subscribe after that for $16.50 a month.
Freetone
Are you sick of Pantone flexing its muscles and demanding a $15 monthly subscription to use PMS colors in your apps?
One way out of the jam is with a lookalike system that you can use for free called Freetone.
Caution. They have a disclaimer:
BY DOWNLOADING THE FREETONE PALETTE PACK YOU CONFIRM THAT YOU ARE NOT AN EMPLOYEE OF ADOBE OR PANTONE, NOR ARE YOU ASSOCIATED WITH ADOBE OR PANTONE, AND TO THE BEST OF YOUR KNOWLEDGE INFORMATION AND BELIEF THIS PALETTE WILL NOT MAKE ITS WAY INTO THE HANDS OF ANYONE AT ADOBE OR PANTONE.
While I don't think that will work strictly, it is interesting. Here's the link if you want to try it out.
Productivity and Labor Tools
Some days it feels like there aren't enough hours to cram in all the work we have to accomplish. I'm sure you've felt that squeeze before.
To that end, here are some productivity tools that may help you become more effective with your day.
Create Snippets with Text Expander
Are you repeatedly writing the exact phrases, emails, words, or sentences? One way to churn out faster emails or responses is with a fantastic Chrome Extension called "Text Expander."
This app allows you to automatically type entire sentences or paragraphs with just a few keystrokes. How it works is that you can create a "snippet," which is a saved version of what you want to auto-expand. You control what prompts the snippet to launch.
Some examples could be:
Customer service response
Scheduling information
Your contact information
A reminder
I've been using this app for about three months now, and I can't live without it. By the way, I type fairly quickly, but I can't beat auto-filling an entire paragraph or email.
Try it. You won't want to stop using it.
Otter
If you are like me, you attend Zoom calls constantly. Otter is an app that plugs into Zoom. Whenever you are in a Zoom meeting, it shows up with you and auto-transcribes the meeting. Even if you are not the host of the meeting.
Of course, it is a bot, so occasionally it doesn't understand something, or funny background noises can interfere with the transcription. You can edit these, of course.
It also can learn voices so that the conversation transcription can be attributed to the correct person.
Loom
Most people by now have heard of Loom. This is an easy way to record yourself and your computer screen simultaneously. While you don't always have to show your face, this app allows that engagement if you want to have a talking narrative with your smiling mug.
Think about using this for your next quote presentation or explainer video. You can review the shirt design, specifics about the garment, your process, and even some deadlines and discuss them at length. Just like you would do if you were in your customer's office.
Plus, the recipient can comment, and you can tell how many times they have watched the video. This is great because if they didn't watch the video, maybe they didn't see the email, and it is in their spam folder. Time to call!
There is a free plan for you to try.
Are You Still Reading This?
If so, fantastic! How many of the buttons did you click?
At least one is my hope. Taking action means you are not just reading but actually putting something you learned into play. Doubly so if you start using whatever I'm recommending.
Here's one last one for those that read all the way to the bottom.
Customer Lifetime Value Calculator
I wrote this article and showed you how to calculate the lifetime value of your customers. Not sure if you read it, but if that interests you, maybe check it out. Here's the tool from that article that you can use. Just replace your numbers with the example ones. Enjoy!
Get the Customer Lifetime Value Calculator
---
"The most effective way to do it is to do it." – Amelia Earhart
"Follow effective action with quiet reflection. From the quiet reflection will come even more effective action." – Peter Drucker
"The more Strategic Work you do, the more effective, productive, and joyful the Productive Work becomes." – Michael Gerber
---
Help Support This Blog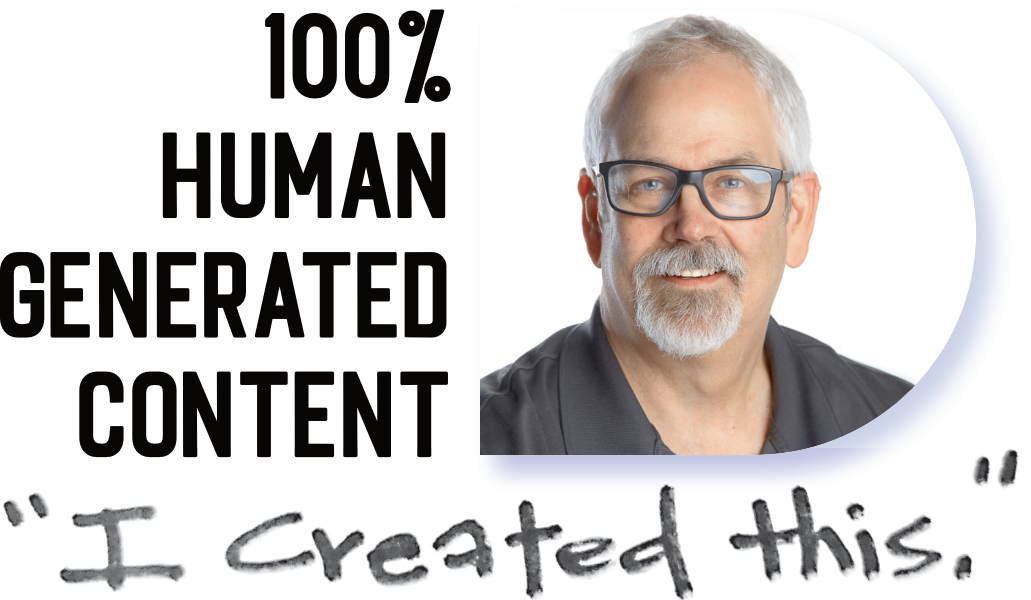 While I may be goofing around with AI for some projects (including the art for this post), this blog and its contents have been created by me, Marshall Atkinson.
Why am I writing this? To remind you, dear reader, these words are backed by a real person. With experience, flaws, successes, and failures… That's where growth and learning happen. By putting in the work.
If you are reading this and it is not on my website, it has been stolen without my permission by some autobot. Please report this to me and/or publicly out the website that hijacked it. And if you are trying to copy and use it without my permission, you are stealing.
If you like this blog and would like to support it, you can:
Share this blog on your social media.
Subscribe to the Success Stories podcast.
Watch and like an episode on the Jerzees Adventures in Apparel Decorating YouTube series.
Get signed up for the new Production Tracker app.
Also, my basic elevator pitch to you is that I help with "Clarifying effective change." If you are dissatisfied with your business's current results, maybe I can help.
Please schedule a discovery call here if you want to learn more.
Thanks!

Marshall Atkinson also shares exclusive blog content at Supacolor.com. Supacolor makes The World's Best Heat Transfer and provides tips, inspiration, and other resources designed to empower professional garment printers.