Do you have a customer retention program? From the discussions I've had over the years with hundreds of decorated apparel shops, I can tell you that most "want to do" this, but never actually get around to it.
If keeping customers happy so they order again is so important, why don't more shops actually take action on this?
It's mostly because they are head down churning out work. That probably resembled your day today, right?
The busyness of business gets in the way of getting more business. Raise your hand if that sounds familiar.
So, what should you do about it? Well, you are in luck. Here are a bunch of words on the subject. Maybe a few of them will stick.
Customer Experiences
First, let's talk about what it means to be a customer of your shop. What is the actual experience like? I'm sure you think it's wonderful, but what do your customers think? That's what is important.
The customer experience starts before you even talk to them for the first time. It's how they find you. On the internet. Your website. Maybe a social media account of yours. It could be from another one of your customers as a referral. (which is always a fantastic place to begin)
Also, don't forget that their customer experience is also driven by any other company that they have ever dealt with in their life. Ever. All of them. You are being compared and judged by their personal collective history of dealing with other people and companies. Right or wrong, they bring that baggage to the first interaction with your business.
This is why people often may wonder how come you can't deliver in a day like Amazon.
Prove You Are Better
So when that customer blips up on your radar and you start interacting with them, their opinion of you will start off as good, bad, or indifferent until you prove to them otherwise. They are in a neutral position, but ready to move.
Obviously, you want to start racking up positive points in their mind. How are you doing that?
Are you prompt and have respect for their time?
What friction points are blocking the way for them to get the result that they want?
Are answers easy to find, or better yet pushed out to the customer before they ask?
Is that a pleasant and friendly experience when they interact with your staff?
Are you setting up a better end result by funneling them through an onboarding customer journey?
How easy is it to solve a problem?
What are you doing differently than everyone else that will make you shine?
Where Repeat Customers Come From
Repeat customers come from positive experiences. Even if something happened and there was a problem if you corrected it in a positive way that customer will more than likely come back.
The fancy business term for the work in getting returning customers is called "Customer Retention." This is the series of activities and actions that companies take to increase the number of repeat customers and generate more profit from each of them.
Here are five strategies that could have a positive effect on keeping more of your customers and getting them to order more frequently:
Customer Retention Strategy One – Onboarding
Onboarding is the process of setting up the expectations and rules for doing business with you. What can customers expect?
If you don't lay the groundwork in the beginning, then your customers may make up their own idea in their heads on what to expect. This may have happened to you before.
They thought you were going to do one thing. And because those expectations were not discussed or made clear, you didn't even know that's what they were thinking.
Surprise!
Your actual real-world results didn't match their unrealistic expectations. Now, your customer is upset and ready to flame you online.
Do you want to avoid this and keep more customers? You have to install the guardrails and processes in place on how to do business with you. What you want is clarity. This has to start at the beginning of the relationship before an order is even placed.
There is a reason why there is only one way to buy an airplane ticket on a carrier's website or order something from Amazon. Build out a process and educate your customers on how to use it and what to expect. If simple and easy-to-understand guardrails are in place, customers move through them without any thinking. It's just natural.
Customer Retention Strategy Number Two – Communication
No news is good news, right? Wrong.
People want to know what is going on. Where are you on the order? Why haven't I heard from you? Where is my tracking number?
Even when there isn't an order in production, you should still be communicating with your customers. People like to be educated on what's new, current events, and new creative ideas.
Constant communication creates top of mind.
This is when deep in your customer's brain you are the only one they think about. They constantly see and hear from you, and they like that. If they don't, give them a way to opt-out.
Communication requires strategy, planning, and actual effort. Best practices dictate that you are working on this a few weeks if not months ahead. Use a calendar and modern digital tools to make it easier. You can set up automation sequences too.
Also, it is a good practice to build a list of top customers that you haven't heard from in a while and call them up. Find out what's going on with them and how you can help. At a bare minimum, call one a day. That's five a week.
If you had a 20% success rate just at that minimum one call a day level, that would add 52 orders a year to your sales. Surely you can squeeze out one call a day, right?
Customer Retention Strategy Number Three – Surprise and Delight
Who doesn't like unexpected awesome surprises? Uh, nobody.
Want more customers to stick around? Keep them happy by constantly creatively surprising them.
Back in the day when I was an art director, we juiced up our sales by constantly designing new t-shirt creative campaigns for our different customers. They would choose a few they liked, and write orders for them for the next year or two. A few hours of effort produced millions of dollars worth of t-shirt sales.
Plenty of my coaching clients have shared with me stories of them creating sample pieces for customers that turn into big orders. Here's how to do it:
Think – think up a new and creative way to do something or use the client's logo or brand. Anyone can slap a logo on something, so it needs to be something unique and wonderful. Innovation is the key. Don't be lame.
Create – Actually put your idea to the test and do the design work. Make it perfect. By the way, while you are at it, can you take that same idea and make it work for multiple clients?
Prepare – Produce actual samples. "Your logo here" is not going to get the same results with major new customers. Use their logo. Create with their colors. Make your idea a real thing and send it to them.
Surprise – Clients love it when they receive your badassery unannounced. "This is the coolest thing I've ever seen!" is the reaction you want. Your immediate follow-up should be, "Great, how many would you like?"
Customer Retention Strategy Number Four – Execute
I read somewhere once that you are only as good as the last crappiest thing you did for your client. You can be perfect 99 times out of 100, because of that one problem they will drop you and find another partner.
Therefore, what is your execution strategy? Do you have one?
I talk to so many shops that can't put together a production schedule that actually works. Every day, they pray that they can get the client's orders out. But deep down in their hearts, they feel like liars.
Is that you?
What are you doing about it? Having an action strategy to solve these, and other production mysteries is going to get more customers to stick with you. The ability to execute in this industry is valuable because so many shops can't do it. Believe it or not, you can get paid more if you can just hit that one factor.
Also, and I need to mention this, plenty of shops in this industry take on jobs without realizing what is actually important to the client. They simply never ask. This is why customers get furious when something ships late, shirts don't run true to size, color hues are off, or something is missing.
Customer Retention Strategy Number Five – Problem Solving
Are you known as the "go-to" company in your area? You know, the shop that makes the most ridiculous challenge look easy.
People love problem solvers because everyone has problems sooner or later. The other thing that is great about being a problem solver is that you can charge for that trait.
Nobody pays the juggler to toss one ball.
But, sixteen flaming chainsaws, a crystal-clear bowling ball with a live fish in it, two razor-edged swords, a monkey, and three tennis balls? All while riding a unicycle and quoting Shakespeare? That might win a million dollars on a tv show.
Let's face it, our customers present us with a lot of weird challenges. Don't think of them so much as problems. Consider them to be relationship builders. Even if you can't do the work.
People respect you more sometimes if you tell them no. "I'm sorry, but our minimum order is xx. I can recommend someone that can help you with that type of order. Here is their contact information." Then, send those smaller or unprofitable orders to your competition to clog up their schedule.
On the other hand, if you take on the challenge and execute (see #4 on the list) then, this usually earns a good chunk of gratitude from your customer, which leads to more referrals. "You gotta use my t-shirt printer! They are amazing!"
In A Nutshell
So, looking back if you want to keep more customers try:
Onboarding your customers to set up the rules and expectations
Communicate more frequently and with precision
Surprise and delight
Execute
Solve problems
Piece of cake, right?
Not so fast. What you need more than anything are processes for these. How you are going to them? Who is going to do them? What time and day are you going to do them?
That's the real kicker. Let me know if you need help.
---
"We see our customers as invited guests to a party, and we are the hosts. It is our job every day to make every important aspect of the customer experience a little better." – Jeff Bezos
"Profit in business comes from repeat customers, customers that boast about your product or service, and that bring friends with them." – W. Edwards Deming
"I'm a big believer that if you're happy and your employees are happy, your customers are going to be happy. If you're unhappy and your employees are unhappy, there's no way that your customers are going to be happy." – Marcus Lemonis
---
Help Support This Blog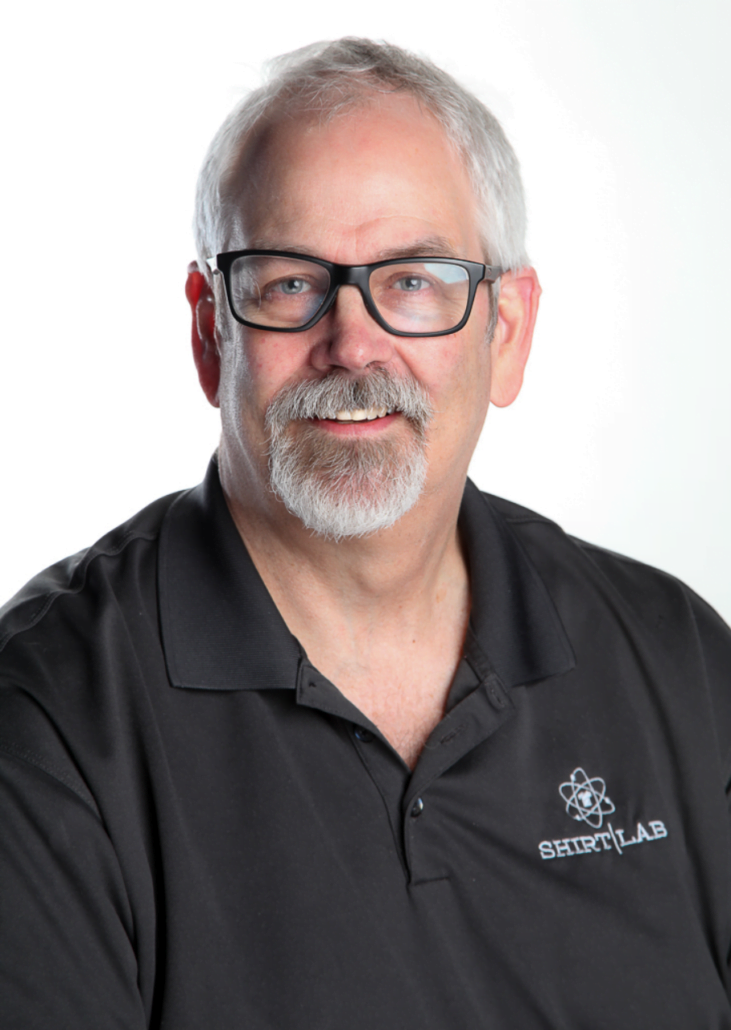 If you like this blog and would like to support it, you can:
Share this blog on your social media.
Subscribe to the Success Stories podcast.
Watch and like an episode on the Jerzees Adventures in Apparel Decorating YouTube series.
Get signed up for the new Production Tracker app.
Also, my basic elevator pitch to you is I'm about "Clarifying uncertainty through best practices to accelerate forward momentum." If you need help and want to learn more, please schedule a discovery call here.
Thanks!

Marshall Atkinson also shares exclusive blog content at Supacolor.com. Supacolor makes The World's Best Heat Transfer and provides tips, inspiration, and other resources designed to empower professional garment printers.