2023 is around the corner. Are you ready? For some, planning and goals have already started. For others, it still seems too distant to ponder.
This article will have a few tips to get you thinking about next year so you can start getting prepared. Don't wait too long!
I've posted similar articles around this time too. Check them out.
10 Things to Stop Doing Right Now
Stop Protecting 2020, Start Thinking 2021
2021 We Don't Know What We Don't Know
9 Things to Change: Start the New Year Off The Right Way
2022 Review
To start, take time and jot down your accomplishments for the year. If you are like many shops, you may have had the best year in business based on your revenue totals.
But let me ask, is that because you brought in more work or because you had a (or several) price increases at the beginning of the year?
Instead of just high-fiving everyone because of a great revenue gain, are you looking at your profit on that money? What were your gross profit and net profit on that total? Is that something to be proud of? How does that compare to previous years?
Some other things to ponder:
Were you able to pay down a good chunk of your debt? There may be dark times ahead with a recession. You want to get prepared.
Have you established at least six months of operating capital in the bank for savings?
Many shops are struggling with staffing. How about you? What would you change?
Have you diversified your customer base? One of the lessons from COVID is that shops that placed all of their eggs in one basket struggled.
Are you looking at the new wave of sales with online stores and potentially using direct-to-film transfers? Now is the time to start testing the waters if you have not tried this yet.
Did you build a robust education and training platform for your staff to elevate their knowledge and keep them engaged?
2023 Goals
Similar to looking backward, you should also be thinking ahead. As they say, "Preparation determines the outcome."
As we all know, Q1 sales for this industry are historically dismal. Don't wait until January for January sales. Start talking with customers about 2023 orders and see if you can pre-book orders for January. Start doing the work now. It will pay off later, I promise.
Here are some other ideas:
Attend a trade show or industry event. There is power in networking and discovering other shop owners' stories.
Invest in education for your staff. By the way, one of the best out there is Shirt Lab Tribe. This is a mastermind group composed of shops all over the world. Membership is only $97 a month and covers your entire staff.
Do an 80/20 deep dive on your customers. This is where you pull a report for all of your customers and rank them by total sales. Believe it or not, the top 20% of your customers will be responsible for about 80% of your revenue. The opposite of this is that the bottom 80% of your customers only give you about 20% of your revenue. You spend a lot of time catering to people that do not pay your bills. Find new customers that will.
What is your number one roadblock to getting more accomplished each day? Solve that.
Know your metrics. Want to get better and be more profitable? Closely examine your daily numbers. Production Tracker is built for that if you use Printavo, Shopworks, or Monday.com.
Set realistic, but challenging, sales goals for each month. Write out a plan to achieve them. With those goals, detail your expected Gross and Net Profit on that revenue. As my friend Mark Coudray always says, "Top-line sales are vanity; bottom-line sales are sanity."
Is It Weird To Think About 2023 in November?
No. I've been planning my activities for next year since mid-summer.
If you work on long-range plans constantly but in short blocks of time, it makes it easier. Since around July, I've spent about an hour or so a week thinking and putting together ideas for next year. But that's just me.
Next Year Planning Tips
An easy place to start is with a calendar and a whiteboard. Start listing each month out. What is happening that you know of right now that you may want to participate in? That goes on the board.
What are your customers doing? Anything that you can help them with? That goes on the board.
Any key or significant things about your business, such as anniversaries, vacations, events, travel, employee training, etc.? That goes on the board.
What about industry events such as trade shows, Shirt Lab, or educational events? Those go on the board too.
Don't forget sales! Take a look at the previous three to five years of sales. Week by week, month by month. See any patterns? What can you do to plan ahead and beat those numbers? You got it; those go on the board too.
Get as much info up there as you can. Then, step back and start thinking. What can you do differently next year to have a more positive outcome than this year? Get your team together and start a discussion.
A lot of magic happens when you start a sentence off with the words, "What if….?" while you ponder everything in front of you on a whiteboard.
What if you tried it?
---
"I hope in this year to come; you make mistakes. Because if you are making mistakes, then you are making new things, learning, living, pushing yourself, changing yourself, changing your world. You're doing things you've never done before, and more importantly, you are doing something." – Neil Gaiman
"The measure of success is not whether you have a tough problem to deal with, but whether it is the same problem you had last year." – John Foster Dulles
"Cheers to the new year and another chance for us to get it right." – Oprah Winfrey
---
Help Support This Blog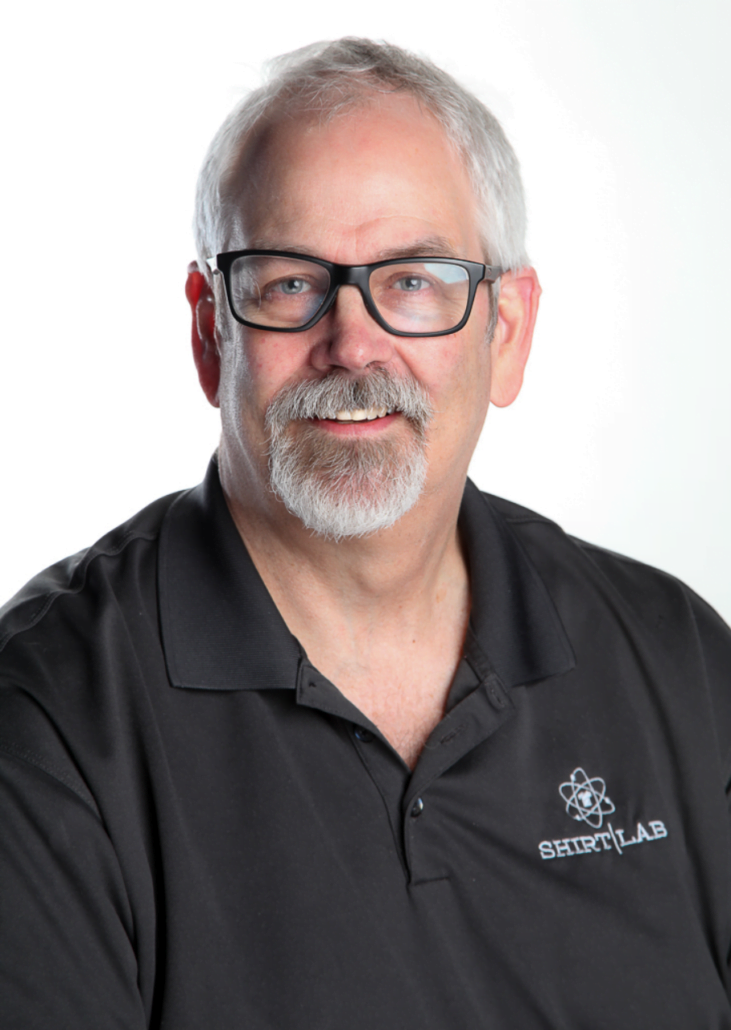 If you are reading this and it is not on my website, it has been stolen without my permission. Please report this to me, and/or publicly out the website that hijacked it. And if you are trying to copy and use it without my permission, you are stealing.
If you like this blog and would like to support it, you can:
Share this blog on your social media.
Subscribe to the Success Stories podcast.
Watch and like an episode on the Jerzees Adventures in Apparel Decorating YouTube series.
Get signed up for the new Production Tracker app.
Also, my basic elevator pitch to you is I'm that help with "Clarifying effective change." Please schedule a discovery call here if you need help and want to learn more.
Thanks!

Marshall Atkinson also shares exclusive blog content at Supacolor.com. Supacolor makes The World's Best Heat Transfer and provides tips, inspiration, and other resources designed to empower professional garment printers.