Have you heard the term "Loyalty Loop" before? This is the cycle that a customer experiences with your business. There are many facets to this, but here are the top ones you should be concerned about:
Discovery – this is when the potential customer first hears about your business.
Contact – the potential customer calls you, explores your website, or stops by the shop.
Order – here's where the customer discovers the ordering experience you've built.
Receive – the order is shipped and received by the customer.
Follow up – this is your post-sale experience.
Reorder – this is where the customer enjoys your experience so much that they order from you again.
I ordered some shirts from a well-known brand in September on their website. I like their clothing as it fits me, is comfortable, and is well-made. It has been about eight weeks since I ordered, and still haven't received my order, so I reached out on their website chat.
To my surprise, my order won't ship until January because they are out of stock. Hmmm. That seemed strange, so I asked in the chat, "Why not just prevent me from ordering the garments in the first place if there is inventory out-of-stock issues? There are great inventory management tools out there."
Their reply, "Well, we wanted you to get the benefit of the opportunity to order. Sorry if you don't want that type of availability."
This is where the Loyalty Loop breaks for me. It's all about trust. If an order is placed, it is assumed by the customer that it will ship on a timely basis. To further put some salt in the wound, I have not received any communication from them that the shipment has been delayed.
It is as though they purposefully want to sabotage the last bit of the Loyalty Loop for them, "Reorder."
Customer Buying Experiences
Have you thought much about what it is like to be a customer of your business? What is the experience actually like?
If you want to solidify the Loyalty Loop with your customers, look to become indispensable to them. This means in each of the six broad-stroke Loyalty Loop points I made above, some genuine thought and care goes into the experiences your customers enjoy.
How to Become Indispensable
You know you have built a solid Loyalty Loop when your company is the only one your customers love and trust.
Some good examples are Liquid Death Water, Harley Davidson, Apple, Duluth Trading, and Patagonia.
Sure, these are major brands. But they have a team of amazing people who generate a loyal following as they focus on their customer experiences. For their loyal followers, they are the primary choice in their categories. Their Loyalty Loop game is strong.
Here's how.
Accelerate E-Commerce
Is your e-commerce game a significant portion of your sales in your business, or just an add-on afterthought? I keep asking shop owners, do you have an online store or manage online stores for your customers?
Many don't. Or, if they do have an online presence, they may just play around with it. But nothing major.
In 2021, Shopify's sales were $175.4 Billion. This is an increase of 57% from 2020. E-Commerce in our industry is massive.
Yet, so many apparel decorators are failing to take advantage of the behavior change in how people buy. There seems to be a disconnect.
If you want to improve the sales facet of your shop's Loyalty Loop, look to build a better E-Commerce platform for sales. This means more online stores specific to your customers. Create a personalized experience that caters to their needs, tastes, and products.
Loyalty Starts With Customer Experiences
I'm dead serious when I say you need to view your business from your customer's perspective.
Remember the anecdote I shared at the beginning of this article? That five or six-minute website chat with that brand dissolved any loyalty and trust I had in them. Consequently, I've ordered holiday merchandise from other companies this season. But not theirs, as how can I trust that my order will be delivered on time?
A psychological rule called the "Peak-End Theory" states that an experience is evaluated and remembered based on the most intense point of the experience and how it ended. Our recollection of events is tremendously impacted by interpreting the events experienced rather than the experience as a whole.
In other words, you are constantly being judged on the last shittiest thing your company does to your customer.
Are you talking about this in your company?
Build Your Loyalty Loop
If you want to create a better customer experience, there are a few things that you should consider. This is how you build your "Loyalty Loop."
First, understand that your first order with a customer is built to generate the second order. That's right. You need to engineer that repeat business. After all, without repeat orders, you don't have a Loyalty Loop; you have an endpoint.
Some questions to brainstorm in your shop:
What do your customers value the most? You have to ask them. Does that show up often in the way you do business?
How is your operational effectiveness? You can't miss a beat. Lock it down.
Hire action-oriented doers. Let the excuse-makers have the opportunity to work somewhere else.
Data. Are you constantly measuring your successes and failures? Here's a great metric to study: How many new ideas are you trying a week to improve something?
Three Facets of Every Sale
I'll end this article with this nugget. There are three facets to every sale. How are you building out the roadmap for these in your business?
The original order. Produce and ship this with perfection.
The referral order. Can your customer advocate and recruit new business for you?
The future order. Are your customers coming back and placing new orders with you?
Most shops in this industry only work on the first one. Are you like most shops?
---
"Success is the result of perfection, hard work, learning from failure, loyalty, and persistence." – Colin Powell
"Anyone can sell a product by dropping their prices, but it does not breed loyalty." – Simon Sinek
"Profitability comes from loyalty, productivity, and having a character base from which to work." – Zig Ziglar
---
Help Support This Blog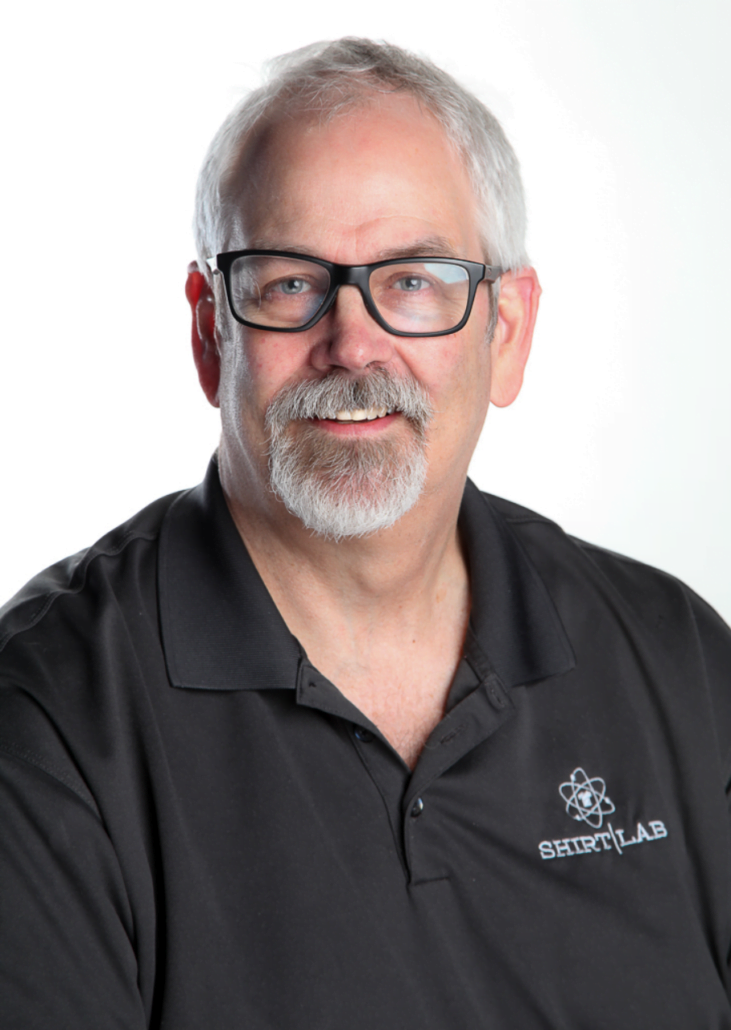 If you are reading this and it is not on my website, it has been stolen without my permission. Please report this to me and/or publicly out the website that hijacked it. And if you are trying to copy and use it without my permission, you are stealing.
If you like this blog and would like to support it, you can:
Share this blog on your social media.
Subscribe to the Success Stories podcast.
Watch and like an episode on the Jerzees Adventures in Apparel Decorating YouTube series.
Get signed up for the new Production Tracker app.
Also, my basic elevator pitch to you is I'm that help with "Clarifying effective change." Please schedule a discovery call here if you need help and want to learn more.
Thanks!

Marshall Atkinson also shares exclusive blog content at Supacolor.com. Supacolor makes The World's Best Heat Transfer and provides tips, inspiration, and other resources designed to empower professional garment printers.