Change. I don't know about you, but I feel that right now we are at a critical juncture in the industry.
Costs are rising all the time and from every direction.
Garment inventory is sketchy or non-existent.
New technologies are emerging. Digital Hybrid. Direct to Film. Coloring thread during embroidery production.
Employees are hard to find, especially skilled ones.
Some employees, even new ones, are walking off the job
Freight and shipping are unreliable, with increasing costs.
Customers are buying differently. Online experiences dominate.
Q4 looks uncertain, and Q1 may be worse
It Doesn't Hurt Enough
Sometimes it is hard to face the truth. I get it. We don't want to change, because the status quo is comfortable. It's easier to complain about something than change.
Richard Greaves told a great anecdote at Shirt Lab Ft Worth recently.
"There was an old dog lying at the feet of its owner on a porch. The dog was whimpering, moaning, crying…but not moving.
I asked, "Hey, what's wrong with your dog?"
The owner said, "Oh, him? He's laying on a nail."
"A nail? Why doesn't he move? There is plenty of space on the porch."
The owner said, "Because it doesn't hurt enough."
Where Is Your Pain?
It's been said that "If you want a different result, you need to do things differently."
Maybe you are having trouble finding employees, or inventory, or new customers. Problems on the production floor? Whatever your biggest challenge is, you aren't putting enough effort into it to totally solve it because it doesn't hurt enough.
If you want a different result, you need to change something.
Maybe It Is Time to Change
Your Prices
Changing the way you price out jobs could give you the extra money to be able to hire more staff to work more effectively.
On that note, when was the last time you calculated your profit percentage? I know from speaking to shop owners, often they rarely if ever have this number.
Build a pricing matrix that works for today's business environment.
Your Suppliers
Not happy with outages with the inventory you need? There is plenty of businesses that sell the same or similar products. The time is now to create new accounts.
Also, what if you ventured into new territory and sold different products that are not affected by the supply chain shortage as much? What might work for your customers?
Your Decoration Methods
Shops everywhere are looking into alternative ways to decorate. When you can't get the inks you need, or employees to run the presses…start working on the solution to the problem.
Can you use waterbase inks instead of plastisol?
What about pre-made transfers or direct-to-film printing? I know shops that are going this route because they don't need skilled employees to decorate garments. Heat pressing is easier to train than running an eight-color automatic press.
Your Employee Compensation and Culture
Having trouble with your labor in your shop? When someone can make more money making a sandwich down the street than working in your shop, maybe it's time to reevaluate your compensation.
Recently, I've heard of shops offering daycare, air-conditioning, bonuses, and other perks to their production staff. What are you willing to do?
How uncomfortable is that nail?
Shipping And Delivery
I was speaking with one shop owner this week and they are adding delivery vans because the shipping scenario has become such a nightmare. Did they want to do it?
No. But, too many challenges have persistently caused issues for their customers. They are taking control.
Website Upgrades
When was the last time you upgraded your website? Does it function as a sales tool and generate money for you, or is it just a fancy business card?
How many online stores have you built? Many of the leading shops in the nation have hundreds. On multiple platforms. For different customers and use-cases.
You hunt where the deer live.
Sales Strategy & Planning
I see too many shops not aggressively going after business. Right now, what is your sales goal for Q4 of 2021, or Q1 of 2022?
Both in top-line sales and bottom-line profit?
Have you mapped out exactly what you want to do, who to target, and a plan to go after these sales?
It's not too late to change. Map it out, work up a plan, and then try like mad to execute the plan.
Otherwise, you are the dog whining about why you aren't making any money.
---
"Experience is what you get when you don't get what you want." – Oscar Wilde
"Victory has a thousand fathers, but defeat is an orphan." – John F. Kennedy
"Fortune befriends the bold." – Emily Dickinson
---
Help Support This Blog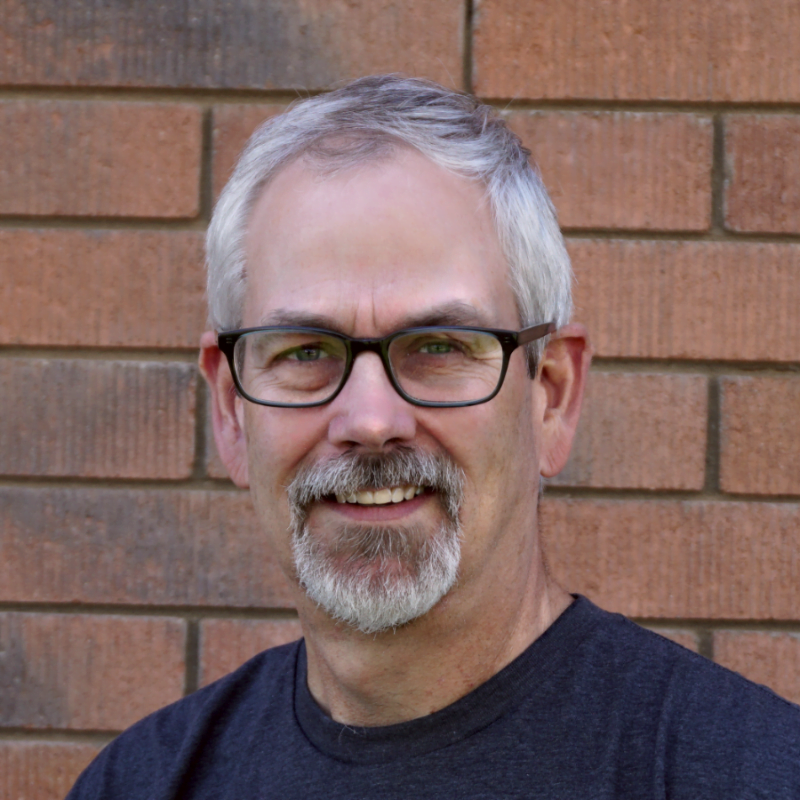 If you like this blog and would like to support it, you can:
Share this blog on your social media.
Subscribe to the Success Stories podcast.
Watch and like an episode on the Jerzees Adventures in Apparel Decorating YouTube series.
Get signed up for the new Production Tracker app.
Thanks!